LG at MWC 2015
LG 2015: LG Watch Urbane, LG Magna, Spirit, Leon, Joy hands-on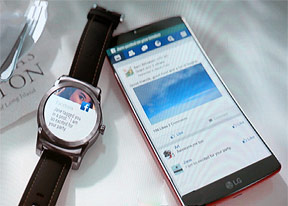 Introduction
LG held a low-key event on which it announced probably the best smartwatch yet (the first with LTE connectivity to boot) and two pairs of Android Lollipop phones - one pair curved and semi-premium, while the other is more traditional.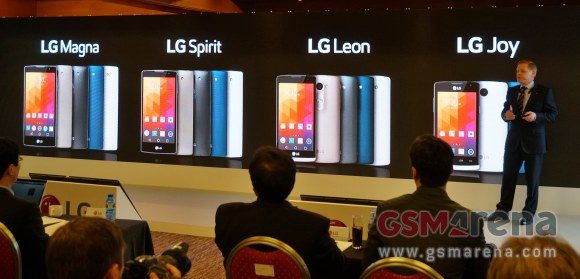 The LG Magna and LG Spirit are slightly curved - nowhere near the G Flex2 curvature, but enough to look cool and bring you bragging rights. The Magna has a 5" screen and a good 5MP selfie camera, while the Spirit is more compact with a 4.7" screen. Both have optional LTE connectivity.
The LG Leon and LG Joy are straight as a ruler and are smaller, 4.5" and 4" respectively, but both keep the quad-core processors and LTE connectivity of their other two siblings.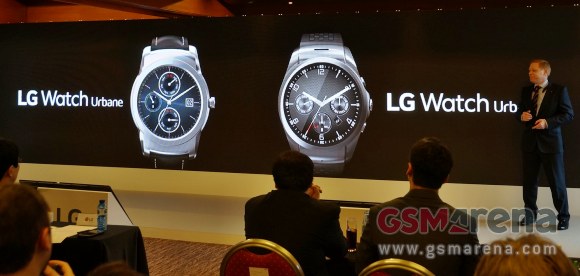 The LG Watch Urbane comes in two versions. One has LTE connectivity and NFC-based mobile payments. This one runs on a new LG Wearable Platform. The non-LTE version is thinner and much lighter and while it doesn't support mobile data or payments, it runs the more popular Android Wear OS.
?
can i get face time on this phone
M
Hey ave got an LG Leon 4G lite with a network and over heating issues and can hardly be used for calls and internet...I failed to get where I can fix it from here in Uganda, Each technician I take it to says its a common problem in LG phones that is ...
v
Plzzz can u increases the internal storage in LG magna