After teasing us with a few images every other day, Belarusian website Onliner.by has now uploaded a full review of what has come to be known as the LG Nexus 4.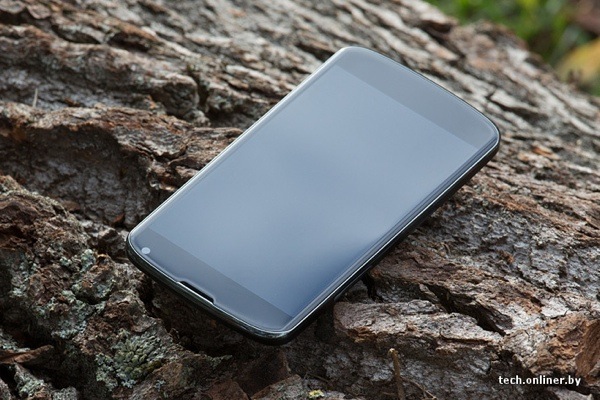 We can see from the images just how similar the Nexus 4 is to the Galaxy Nexus. The all-black, featureless face has become a signature of the Nexus line of phones since the Nexus S. The Nexus 4 looks practically identical to the Galaxy Nexus from the front, save for a chrome ring around the bezel. It even has the notification LED in the same place as the Galaxy Nexus.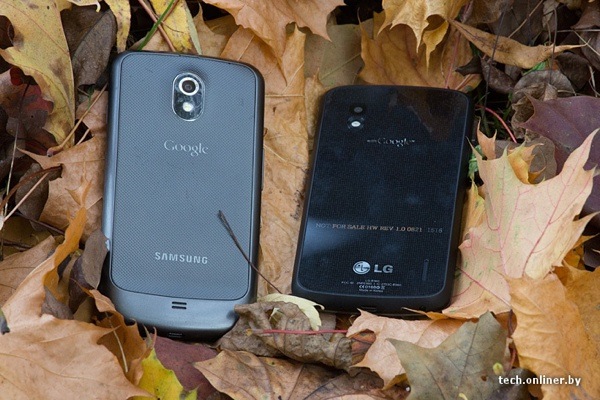 On the back, LG has dumped Samsung's matte grey back with the typical bump near the bottom for a flat glossy back with a peculiar dotted pattern. The back of this phone still says 'with Google", but then it also says 'NOT FOR SALE', so it could change by the time the phone goes for sale.
As mentioned before, the display uses an LCD panel, but the review mistakenly states the resolution as 1280 x 720, when the actual screenshots are in 1280 x 768 resolution. This particular device was running Android 4.1.2 but it is expected the final version to run on Android 4.2.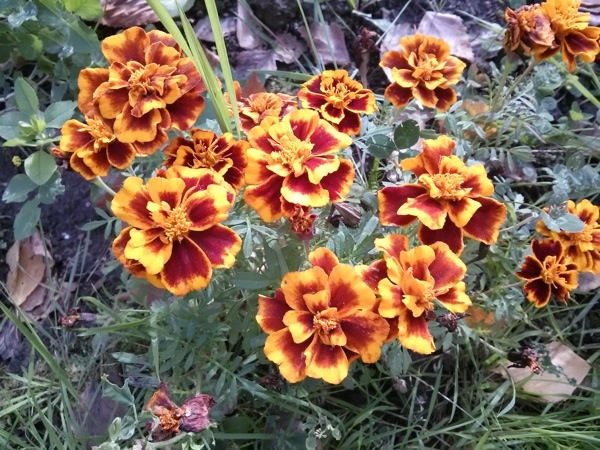 There are some images taken by the 8 megapixel camera on the back but the quality of these images is very mediocre. The details are all smudged and the colors and white balance in particular seem off. These images don't seem particularly better than those from Galaxy Nexus. If anything, they seem worse.
Another area where the Nexus 4 disappoints is in the synthetic benchmarks department. The AnTuTu and Quadrant scores are way low for something with a quad-core Snapdragon S4 and 2GB of RAM under the hood and even slower than the scores of the international One X with the Tegra 3 processor.
All of this can be put down to this being a prototype device and things could improve considerably in the final version. That could also explain why this particular unit had just 8GB of internal memory. With the launch of the next Nexus being said to be on October 29, we don't have to wait long to find out what the real deal would be like.
To read the full review of this prototype, click on the source link below.
?
I think Google intends the Nexus to showcase more their Android OS than the device itself. An OS that can run on minimal hardware is a good OS (it will definitely run better on higher specs). It offers the users much POWER for less $$$ - a sort of &...
s
my lifes far from garbage after owning many LG devices, sorry to hear about urs though aye
J
Why LG,google why,guys please go back to HTC,my nexus one was one of the best phone I ever had,and was a pioneer.whyyyyyyyy?
ADVERTISEMENTS