8MP camera does okay
The Nexus 5 doesn't pay attention to the megapixel race and instead keeps the more than adequate 8 MP resolution of last year's Nexus. There's an LED flash as well but what's more impressive is the optical image stabilization. The Nexus 4 had a 1/4.0" camera sensor and 1.12um pixels, while the Nexus 5 packs a much larger 1/3.2" image, which given results bigger 1.4um pixels.
The camera app looks exactly the same as what we saw premiered on the Google Play Edition Samsung Galaxy S4 and HTC One in Android Jelly Bean 4.3. It brings an end to the quick settings ring and instead opts for a quick settings arch.
You need to hold a finger anywhere in the viewfinder to get to the quick settings. Using swipe gestures you can toggle the HDR mode, exposure, settings for picture size, white balance, timer, geo-tagging, scene mode, flash on or off and switching to the front-facing camera. It's not the most useful of ways to navigate the camera app in our mind.
Quick settings can also be triggered by touching the corresponding icon atop the virtual shutter button. You can choose Camcorder, Panorama and Photosphere through the underlying shortcut.
The viewfinder is annoyingly thought-out. It shows you a 16:9 feed while snapping photos in 4:3 aspect. So in essence it's a real task to frame your photos right and you cannot opt for the native aspect.
Photosphere lets you take Street View panoramas of your surroundings. You start by aligning your image and then just move the phone about following a generated dot. After you've covered the entire surrounding scene the device generates a panorama, which can be viewed as a Photosphere in the Gallery and uploaded to Google's servers to be featured in Maps (if it's good enough).
The LG Nexus 5 camera image quality is about average (which is admittedly is a huge step forward from the disappointing snapper of the Nexus 4). The level of detail is very good for the 8MP league, although there's notable softness towards the left edge of the frame. Noise levels are above average, but certainly not the worst we have seen.
White balance turned out to be particularly problematic for the Nexus 5. The smartphone has a really hard time getting it right and often produces images that are way too cold or too warm.




Nexus 5 camera samples
The new HDR+ mode on the Nexus 5 does a decent job, adding a dash of extra detail in the highlights and keeping the shadows just about unchanged. This means the contrast doesn't suffer and since we got no detail smearing either. You should keep in mind that it slightly reduces the maximum image resolution from 3264x2448 to 3200x2368 pixels, though.



Nexus 5 HDR+ samples: Off • On
Macro mode was arguably the best part of the Nexus 5 camera performance. It was able to get very close to the desired subjects and produced very detailed results with nicely blurred backgrounds.
The Nexus 5 camera certainly isn't going to win any photography contests - thanks to its poor white balance it can't even win its own 8MP league, let alone take the big guys with 13MP cameras (the Xperia Z1 and Lumia 1020 can't even be put in the same sentence with it).
However, the snapper on the latest Nexus will do just fine for those that aren't too demanding and with the proper skills can produce some pretty good shots. In other words - the camera may not be the Nexus 5 strongest weapon, but it's good enough not to be counted against the smartphone and after the Nexus 4 that's a win in its own right.
Photo quality comparison
The Nexus 5 enters our Photo quality comparison tool to face the likes of the LG Nexus 4 and the iPhone 5s. You're free to select any other adversary, though.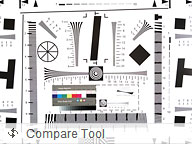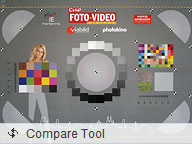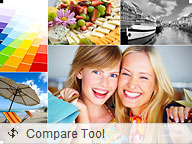 LG Nexus 5 in our photo compare test
FullHD is the limit
The camcorder interface borrows heavily from the camera one. It is, however, very limited in terms of options and gives you settings for white balance, camera preference (front or back), a flash toggle, geo-tagging and the option to choose the video resolution.
You can take 1920 x 1080 images while recoding a video but we don't find that amusing, given that these are nothing more than screenshots captured mid video.
There's an option for taking time lapse videos. You can choose an interval between half a second and 24 hours, so it's pretty flexible.
Despite running on a highly capable Snapdragon 800 the Nexus 5 lacks 2160p (or 4K), slow-mo 720@120fps or speedy 1080@60fps video modes. What you're left with the standard (although not low by any means) FullHD 1080p video at 30 fps.
The videos have a bitrate of around 17 Mbps and a framerate of around 29 frames per second. Audio is recorded with a rate of 96 Kbps and a sampling rate of 48 kHz in single channel (read mono). Given that the Nexus 5 has two microphones not putting them to better use here is really disappointing.
Videos are smooth and have pleasing colors, although the level of detail is about average. Focusing is okay but a little overly eager at times, hunting an constantly refocusing.
And here's a 1080p video sample (0:09s, 20.0MB) taken straight from the LG Nexus 5.
Video quality comparison
The LG Nexus 5 enters our video quality comparison tool. It's obviously leaps and bounds ahead of its predecessor, although it doesn't come anywhere near the best camcorders out there.