In time for Valentine's Day, Google officially released a bright red LG Nexus 5. The previously leaked Android smartphone is now available to order in the Google Play Store in 16 and 32GB flavor, sporting the same price tag as its white and red sibling.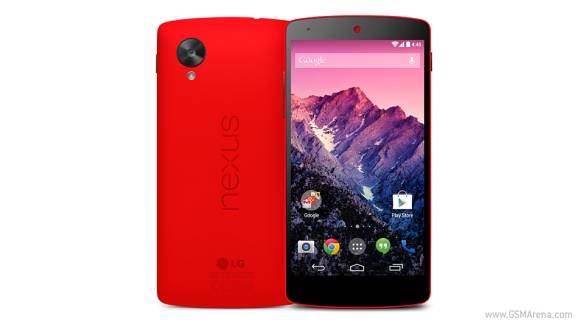 The red Nexus 5 will be available in a number of markets this month. They include the United States, Canada, the United Kingdom, France, Germany, Italy, Spain, India, Australia, Hong Kong, Japan, and Korea. Wider availability across Europe will be announced later this month.
You can find out all about the LG Nexus 5 in our detailed review.
?
Clearly hasn't even read the review on this site about the phone. You know as much about phones as your grasp of the English language.
?
You've obviously never used a Nexus phone. Go back to your cult.
?
Ok I do not know how good LG Nexus is but I bought Samsung Galaxy nexus when it came out. I still use it and it's still as good as new even after more than 2 years of constant use. I do not understand why you said flaky home button and bad proc...