Introduction
Some think that it's time for Google to start making its own smartphone hardware, the closest we have today is the Nexus series. The Nexus 5X, co-designed by Google and LG, is the mid-range offering and a respite from the 6" Nexus last year, leaving its sibling to fill the premium, large-screen role.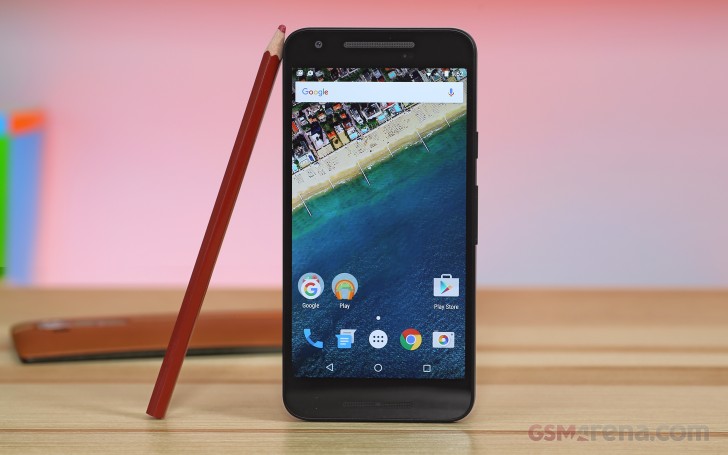 As the Android One program fizzled out, it became clear that it can't carry the load of a mid-range Nexus. So the Nexus 5 was reborn as the 5X to give users first-party software experience and Google design ideology at a reasonable price, while the 6P carries on the premium legacy of Moto's Nexus 6.
This is LG's third Nexus (4, 5 and now 5X). The design has shifted from the LG Nexus 4 and 5 exterior to something that could have come out of Motorola's sketchbooks. Or rather this is a case of Google's design persisting between makers. The fact that the Nexus 5X doesn't feel like it belongs in the LG lineup is a clear sign that the 5X is more Google than LG.
The focus has been placed on enhanced security (fingerprint sensor on the back, the Nexus Imprint) that enables mobile payments (Android Pay) and a push towards a universal connector (USB Type-C). The camera was primed for low-light shooting and the more you shoot, the more you can upload to Google Photos (well, you're not going to store them on a microSD card).
Key features
5.2" screen with 1080p resolution (424ppi)
Android 6.0 Marshmallow and you're first in line for updates
Dual-core Cortex-A57 at 1.82Ghz + quad-core Cortex-A53 at 1.44GHz, 2GB of RAM, Adreno 418 GPU; Snapdragon 808 chipset
16GB or 32GB of storage
12.3MP camera with laser autofocus and dual-LED flash; 1.55µm pixels; 5MP selfie camera
2160p video capture
Fingerprint reader; Android Pay
Cat. 6 LTE (300Mbps); Wi-Fi 802.11 a/b/g/n/ac; Bluetooth 4.2; GPS/GLONASS; NFC; USB Type-C • port with USB host
2,700mAh Li-Po battery with fast charging (4 hours of use in 10 minutes of charging)
Main disadvantages
Expensive outside the US
Chipset and especially RAM not on 2015 flagship level
No card slot and the storage options are limited
No OIS for the camera or wireless charging like the 2013 model had
It's strange to see lack of progress in some areas and even regressions compared to the 2013 Nexus 5. While 2GB of RAM is workable on a modern Android, we kind of expected more. No movement on the storage front either (no 64GB option, really?) Why OIS and wireless charging were dropped we're not sure.
On the positive side, the improvements are definitely worth it. The fingerprint reader and the camera are the biggest updates. The still resolution was bumped up 50%, though we expect noticeably better quality with the big pixels and there's laser autofocus too. Also, 4K video recording is becoming more prevalent and you get much better selfies with the 5MP shooter.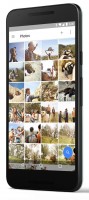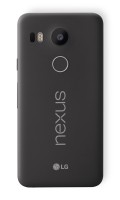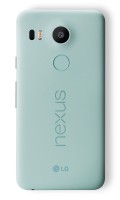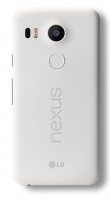 LG Nexus 5X • Carbon color • Quartz color • Ice color
The LG Nexus 5X boasts a slightly bigger screen, plus 64-bit processing and USB Type-C for future-proofing. The battery is bigger too, which will give the new Doze feature more to work with. Connectivity has been sped up and there's various other upgrades too.
The Nexus 4 assassinated the idea that only flagships get great specs and the Nexus 5 cemented it. That's great legacy that the Nexus 5X has to live up to, though its goal is slightly different. It wants to revitalize the mid-range market where some of the established makers have been languishing while young companies produce great offerings, but with a heavily-skinned, Google-light software.
?
This phone has an issue that arises when it overheats once. To solve the bootloop issue, you need to warm the processor with a hair drayer, this overdrives 2 of the cores and allows you to use your phone briefly to allow rooting. Once rooted you ca...