Final words
It's been a good while since we last saw a flagship from LG. The Korean giant took its sweet time with the Nitro HD to make sure it got everything right. And on most accounts, this is the very case.
The screen of the device is marvelous, the spec sheet impressive, and the OS up to date. In this department, we already know that an Ice Cream Sandwich update is in the works. We just hope we're not going to see it roll out this time next year as in the case with the company's previous flagship.
The LTE connectivity also gave us a few great initial impressions – it further boosts the future proof credibility of the phone.
The battery left us with a mixed bag of feelings. We will dedicate a separate post on it when we are sure we got all the data right.
As far as the UI goes, it is a matter of taste. Some people will find it a bit too colorful, while others will love it. We can guarantee you though, that, regardless what you think of its look, its functionality is uncompromised.
With a price tag of $249.99 with a two-year contract on AT&T's networks, the LG Nitro LG is in the middle of the smartphone battlefield. The market is simply full of options right now. Here are several for you, which we picked out.
There are two obvious rivals within AT&T's own LTE ranks. The Samsung Galaxy S II Skyrocket is the latest incarnation of a legendary handset. It doesn't have an HD screen, but the Galaxy S II still knows a few tricks, which the Nitro HD doesn't. It is priced at $149.99 with a contract in New York but it costs more in other places.
The HTC Vivid is also an enticing (and cheaper) alternative. With a $99.99 price tag, the smartphone offers a lot of functionality to go with its LTE flavor.
As an already established LTE provider, Verizon Wireless has three impressive droids, which are ready to give the LG Nitro HD a run for its money. The Samsung Galaxy Nexus packs an HD screen and pure Google experience and it's just about to launch. The HTC Rezound comes with serous multimedia credentials, while the Motorola Droid RAZR is tough, yet stylish.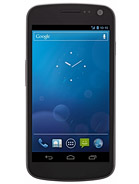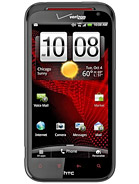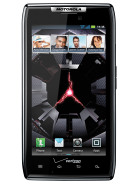 Samsung Galaxy Nexus • HTC Rezound • Motorola Droid RAZR
And don't forget the iPhone 4S. It might not have LTE on board, but its camera is the best 8MP shooter around. If you're not hung on Android as your OS of choice, then you must take a look at it.
The choices are many, but few are as complete as the LG Nitro is. The device puts LG back in contention in the upper echelon of Android devices. If the company sorts the software updates out in a timely fashion and spends a few dollars on marketing, it will have a winner. We don't believe that it has another option.