LG is showing off the upcoming version of its Android interface, which will power the upcoming LG G4 (coming at the end of the month). LG UX 4.0 builds on the three versions that came before it, starting with the LG Optimus G in 2012.
A promo video released yesterday spent a minute recounting the key features of the first there versions – Quick Memo and QSlide of the original, then the KnockON and KnockCode of the second version and the Gesture and Touch shooting options of the third one.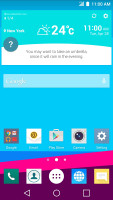 LG UX 4.0 for the upcoming LG G4
Finally, LG UX 4.0 adds Camera Manual Mode and Smart Notice. The camera of the LG G4 will offer three modes – Simple, Basic and Manual – to adjust to your skill level. Simple is just a point-and-shoot, while Manual Mode will give you full control over the camera settings.
Smart Notice is not a new feature despite what the press release claims, it was on the LG G3. It imitates Google Now, it learns your daily routine and keeps track of your travel plans to provide you with relevant info on time.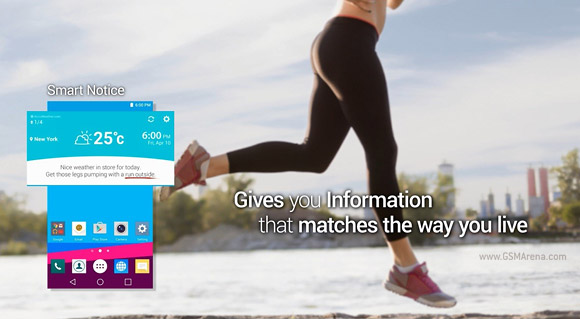 Additional features include an improved calendar, which lets you set up reminders for events you're invited to on social networking with a simple drag and drop. The new gallery will group photos by event, based on location.
Okay, that's hardly new, but the LG G4 will compose unique ringtones for your contacts.
Benchmarks have revealed a lot about the G4's hardware - a 5.5" QHD screen, Snapdragon 808 chipset with 3GB RAM, plus a 16MP/2160p main camera and 8MP/2160p selfie camera.
?
its great UX i ever seen.... lg really did a great job! sd808 is more optimized than 810 so its a great choice !
?
Hope it wont be disappointment like s6 and m9.