Following the first tease of its upcoming G2 flagship, LG has again seen fit to spread the word of the anticipated Optimus G successor, alongside an official invite to the event.
From what we know of the G2, it will feature an 5.2-inch 1080p display alongside a 13MP optically-stabilized camera and a Snapdragon 800 chipset. The invitation also highlights the characteristic back-mounted volume controls and hints that they might enable some cool new feature.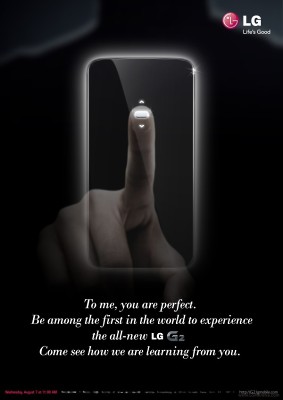 To coincide with our press invite, LG has outed a new teaser video as well:
Be sure to check back with us on August 7 for full coverage of the LG G2 event from NYC!
J
Bah, LG Fanboy.. Are you being paid for that promotion?
?
They never updated the Thrive (AT&T) or the L3 past Gingercrap. I wouldn't take the chance of them going back to their old ways.