LG is such a tease - it took a few leaks and a sort-of-official announcement, but it is finally confirming some of the specs for the LG Optimus 2X - dual-core Tegra 2 at 1GHz, 1080p video recording and Froyo are a go, but some other specs are still missing.
In Tuesday, while announcing the LG Optimus Mach LU3000, LG made a veiled mention of the LG Optimus 2X (formerly rumored as Star). Now, they have issued a proper press release confirming the most exciting parts of the rumored specs.
The LG Optimus 2X will be the first Tegra2-powered GSM smartphone ever and the dual-core Cortex A9 really showed in early benchmarks. The NVIDIA SoC also enables Full HD (1080p) playback and recording via the 8MP primary camera.
The HDMI port on the Optimus 2X can output Full HD video (unlike current phones, which top out at 720p) and with DLNA support you can play video on a compliant TV without a cable or alternatively pull video from a home DLNA server.
Other confirmed specs include a 4" WVGA screen, a secondary 1.3MP video-call camera, some 8 gigs worth of storage, a microSD card slot and a 1,500mAh battery. Here's hoping that the Tegra 2 in the LG Optimus 2X is not twice as power-hungry as single-core CPUs.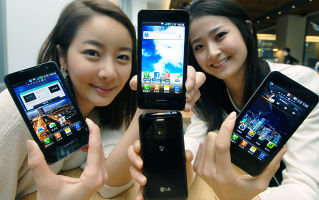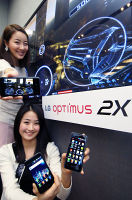 A few more shots of the LG Optimus 2X
Finally, the OS has been confirmed as well - the Optimus 2X will launch with Android 2.2 Froyo and will eventually get updated to 2.3 Gingerbread. Phone dimensions, GSM bands and some other specs are yet to be announced.
The LG Optimus 2X will be launching next month in South Korea (as the LG SU660) and will be coming westward toward Asia and Europe after that (but no exact date was given). The Gingerbread update timeframe will be announced later too.
V
First dual core first 1080p phone?
d
hi all android developer can i ask a question? ok my phone is Lg su660, my question is do you have a plan for LG SU660 to change or update the OS into Ice cream sandwich ICS 4.0? reply please..
L
wow just wow First of all apple doesn't use the snapdragon processor nor samsung Samsung uses a SoC called hummingbird which is basically apple's A4 SoC with some upgrades.(samsung manufactures apple SoC 2nd Your basically saying we should have...
ADVERTISEMENTS