This one is surely much tougher to get over than in the case of Google Nexus One, folks. After all, the latter is almost two years old now. It appears that LG Optimus 2X - officially the first smartphone to feature a dual-core CPU, will not be getting an official update to Google's latest Android 4.0 Ice Cream Sandwich.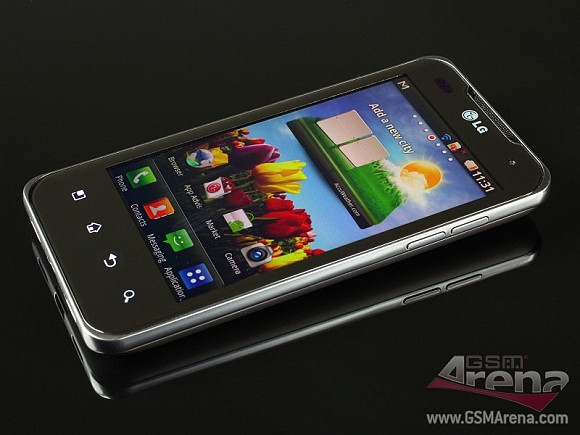 Here is what LG responded to a question regarding the Optimus 2X update in its official Facebook page:
"Dear Anant, We will not be introducing Android 4.0, Ice Cream Sandwich updates on LG Optimus 2X P990. Keep watching this space for further updates."
Interestingly enough, the reply was subsequently removed from the feed. Our guess is that it had a lot to do with the "feedback" from other disappointed LG fans which it received.
No specific reason has been cited at the moment as to why will the Optimus 2X not receive the update. Its hardware is surely not the issue. The NVIDIA Tegra dual-core CPU of the LG Optimus 2X is still one of the most powerful processors you can get in a smartphone.
Perhaps it is time for LG to start treating its high-end Android smartphones with a bit more attention than its feature phones (keep in mind that both the Optimus 2X and Optimus 3D are still stuck with Android 2.2 Froyo). By attention, we mean keeping their software as current as possible. In case it doesn't, the Korean giant is surely bound to see even more disappointing financial results than the one we just witnessed.
Update: LG Mobile posted a reply to the same question in Facebook with the following:
We do have a plan to update Ice Cream Sandwich.Now we are working on it! When the date is set we will let you know through Facebook! Please check our wall regularly! Cheers.
The above post comes a few days after the initial negative response regarding the major OS update. It appears that the consumers' feedback has finally struck a cord within the company.
In any case, we believe that a more formal statement to address the subject entirely is appropriate.
J
Dear All, This is to inform you all that LG has released the ice cream sandwich function to this device.
Z
Its late for an update. Lg a renowed company was not expected for such a delay. Even generic brands like spice csl provided update for their mi 410. Lg should take it serious that customers are not happy. May be i n future no1 will go for lg. Conside...
R
Mayby it would get released now [LG Official Statements on Ice Cream Sandwich OS Update] LG firmly denies the rumors that claim LG will not be providing the Ice Cream Sandwich (ICS) OS update for the LG Optimus 2X. These rumors are NOT true...
ADVERTISEMENTS