The super slim Optimus Black packing the bright NOVA display will cost around €430 when it goes on sale in Singapore in April, but you can already pre-order it in the UK for a similar pricetag. This means that the Black is going to be easier on your wallet than the Optimus 2X, which is going to cost around €500.
The Optimus Black might become available as soon as this month via T-Mobile UK. CoolSmartphone even managed the sniff out information about its pricing. The smartphone will be offered for free on a two-year contract with plans starting from £25.54 a month.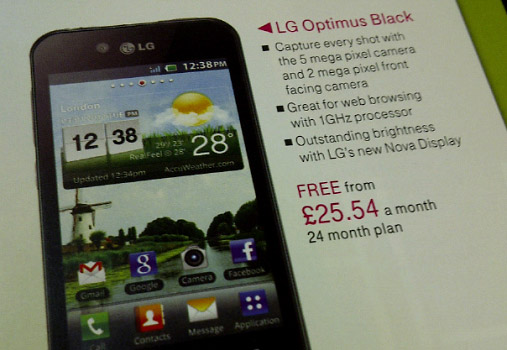 There's another option for those who don't like the idea of being tied to a contract. Expansys UK offer you to pre-order the unlocked version of the Black for 460 euros, but its availability is scheduled for 18 April.
m
very good phone,,,,,,,,but costly
m
very brilliant success in mobile world
B
The price is too high, try to reduce it other wise it is too tough to sell.
ADVERTISEMENTS