Photos of the upcoming LG Optimus G2 have surfaced and while they are of pretty poor quality they still manage to portray how the company's upcoming flagship looks like.
At the front, there's an obvious lack of both capacitive and physical buttons. This leaves on-screen capacitive buttons as the only option, which was confirmed earlier by a couple of leaked screenshots of the Optimus G2 UI.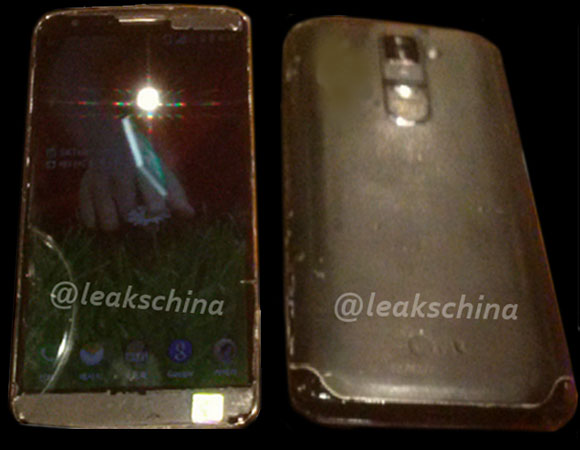 At the back, there's the main camera coupled with LED on the right side as well as the interesting "+" and "-" buttons. It's believed they are related to the functionality of the camera, but nothing has been even confirmed yet. At the bottom, there's an accent from a different kind of plastic, but that probably isn't releated to the functionality of the phone.
The LG Optimus G2 has been seen in better photos than these, but the key thing here is that they align with previous leaks of the smartphone. Rumor has it the Optimus G2 would sport a 5.2" FullHD display with around 423 ppi density, a quad-core Snapdragon 800 chipset and 2 gigs of RAM. It's also likely that its 13 MP camera will come with Optical Image Stabilization.
All will become clear on August 7 when LG will hold the Optimus G2 launch event.
x
The speakers giving killer looks. The navigation keys looking transparent too. Overall Nice. Thanks for sharing.
N
I'll go with the G2, and I know I will be original, because I won't own the same Samsung Galaxy S3/S4/Note2 or iPhone that every rich kid has. And I don't care what fanboys say, because there will always be someone to complain about every single is...
D
i noticed too. maybe its a poly carbonated ? im thinking if this is a waterproof based on the video ? also where did they place the speaker of this phone? my concern is more on the battery capacity?
ADVERTISEMENTS