Proceed to checkout
LG Optimus G Pro review: Proceed to checkout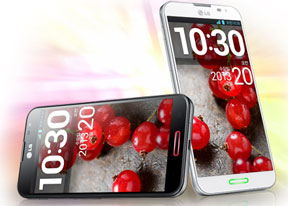 Video camera with dual recording
The interface on the video camera is basically the same as on the still camera, except you don't get Intelligent Auto mode here.
The LG Optimus G Pro can record 1080p videos at 30fps with either camera. Or both - that's the new Dual recording mode. It looks a lot like video calling with the video feed from one camera filling the screen and the other shown in a small window. You can tap the viewfinder to swap the cameras, even during video recording.
Live effects can be applied in real-time (that is, ones that are visible in the viewfinder as you shoot the video, not ones applied during post-processing).
You can either use funny face effects (with automatic face detection) or do a sort-of green-screen effect by replacing the static background of the video with something more exciting (this works best with a tripod as shaking the camera causes the whole image to change).
Videos are stored in MP4 files with a bitrate of 17Mbps for 1080p@30fps mode. Audio is recorded in stereo at 156Kbps and a sampling rate of 38kHz.
Those are good specs on paper but the actual results aren't that impressive. The videos are smooth at 30fps but the level of fine detail is lower than the best 1080p shooters, the sharpening is strong, the dynamic range is on the low side and the colors are off. The continuous autofocus and the automatic exposure are both hair triggers and go off way too often.
Check out this FullHD video sample from the Optimus G Pro. You can also download this sample straight from the phone.
Additionally, the Optimus G Pro features HDR video recording as well. It does improve the dynamic range but we'd recommend against it - the contrast of the videos is nearly ruined, and it smears out the fine detail too, while enhancing the noise and messing up the colors.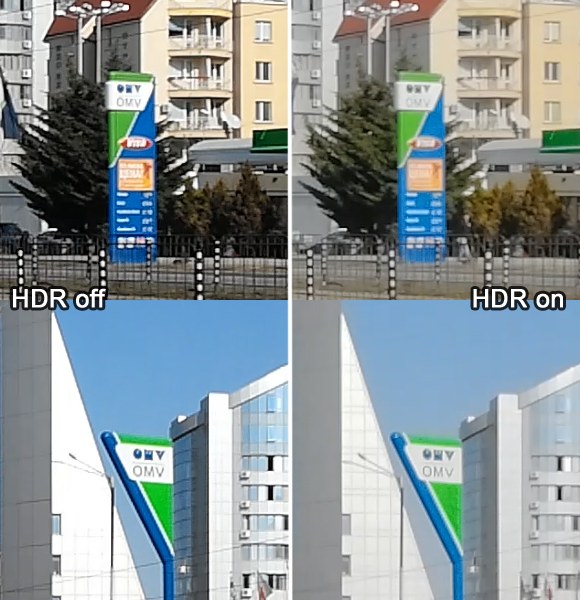 Here's the video used to make this crop.
Video quality comparison
The LG Optimus G Pro shoots 1080p videos with its 13MP camera. Check out how it stacks up against other 13MP / 1080p shooters and also 8MP / 1080p cameras.