The AT&T version of the LG Optimus G Pro is about to get a new coat of paint. @evleaks has posted a press image of the yet to be announced white version of the G Pro, complete with the prerequisite AT&T logos on the front and back.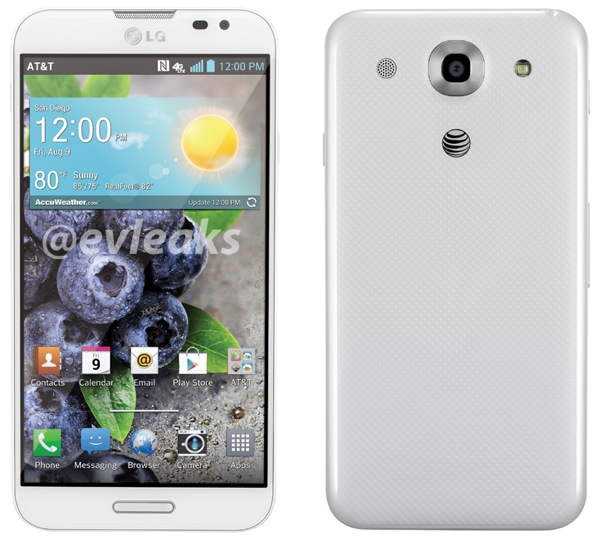 So far the G Pro was only available in black on AT&T, although the international model has had the white option since launch.
The Optimus G Pro is currently available for $99 on a two-year contract. No dates are known at the moment for the white colored option.
D
It's true.. My Optimus 3dmax. Phone with 1.2ghz dual core and, 1gb ram still on gingerbread. Same specs as s2.. But software wise.. Still primitive
D
I know how that feels.. LG worst with updates. I too own a Optimus 3dmax. Impressive 3d features.. But it's buggy... And software is worst.. No updates