Just two days ago we informed you about the upcoming upgrade of the LG Optimus L lineup. As the latest rumors have it the Optimus L3, L5 and L7 will get new editions with various hardware and software upgrades.
Today, we can show you a real life photo of the white Optimus L3 II. Its model number is E435F and while we can't be sure if this small fella is the same as the one on the previously leaked official pictures from two days ago, it's still a phone we haven't seen yet.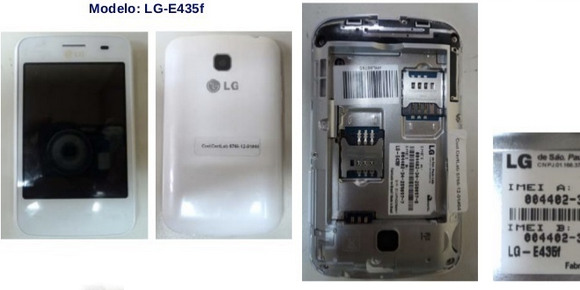 The source claims there will be an E430 model, which will be the same phone but with dual-SIM support. Most of the first generation Optimus L phones had a dual-SIM siblings as well, so this sounds plausible.
The entry-level LG Optimus L3 II is expected to feature a beefier 1GHz CPU, a 3.2-inch WVGA IPS display and a 5MP camera.
The LG's MWC event is just two weeks away now and we expect at least 4 phones to be announced there (according to the invite). We bet the Optimus G Pro will be one of them, but we also expected a whole new lineup from LG - the mysterious F series, so we aren't sure where this L II series will fit. Anyway, we'll be covering the event live, so make sure you keep an eye on our homepage when the time comes.
F
It´s a typo. They must have ment qvga but the writers finger slipped on w. No way they are going to put a near 300ppi display in an entry level phone.
D
I thought it was am iphone
D
face-iphone,back-samsung
ADVERTISEMENTS