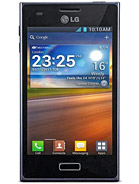 D
wich one is better optimus black or optimus l5??and why do let know/

?
something is wrong with the specs here !! :S

r those specs correct ??
s
LMFAO 320x480 on a 4 inch display? Whaat?
?
320*480 for 4"??? r u kidding lg?? plz dont release such crap phones!!!
D
Dont let LG fool you with a big screen 4in. It still has low resolution 320x480 same as a smaller screen. (They should have upped the res). Now you will see things bigger, INCLUDING PIXELS and the separation between them. Its called low PPI. Small text will be blurry blocky pixelated.
I'd better get ZTE Acqua or Huawei G300 or Acer Glow
U
Weak features in a big size! It'll be fail.
D
320x480 on 4inch? 144 ppi?
a mistake?

Total of 1349 user reviews and opinions for LG Optimus L5 E610.