One and a half
LG Optimus One P500 review: One and a half

Final words
So that's it for the LG Optimus One P500 review – it's time to sum up. There were very few negative things we found about the phone and in many areas it actually managed to outperform our expectations.
The Optimus One is a low-end Android but it performs very well in its price bracket. LG's main goal with this one is pull people away from feature phones by offering more functionality than even the most high-end feature phone.
And they have struck the right balance – the screen is good (unlike QVGA screens of other low-enders), the battery is huge, Android 2.2 Froyo gives even the 600MHz processor an edge against the competition and the software package is almost spotless (save for that laggy document editor and the lack of Flash).
Feature phones usually offer a better screen and a better camera but often features go underutilized. Fine, there's a GPS but what good is it without a SatNav app? There's more to Wi-Fi than just Internet browsing too. And Android offers an incomparably rich app package compared to any feature phone platform.
LG may have a genuine smartphone for the masses on their hands (and the Optimus One has already sold over a million units, so that's hardly a prophetic statement), but let's see where its main competition lies.
The LG Optimus Chic E720 is pretty much the same phone, save for the better 5MP camera, DLNA support and smaller battery. The Samsung I5800 Galaxy 3 is upgradable to Froyo and does have a slightly faster CPU (667MHz) but the RAM is only half of what the Optimus One offers. And that WQVGA screen is about as low as you can go.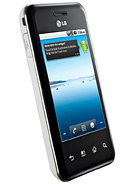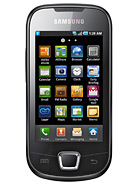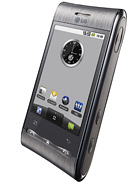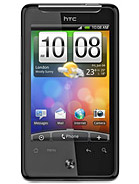 LG Optimus Chic E720 • Samsung I5800 Galaxy 3 • LG GT540 Optimus • HTC Aria
The original Optimus, the LG GT540, has a smaller screen (3") and with only 156MB RAM it's no powerhouse, but since it got the Android 2.1 Eclair update it's a viable cheap smartphone that should not be overlooked.
The HTC Aria (or Gratia depending on which region you live in) has a 3.2" HVGA screen, but is considerably more compact than the Optimus One. There's no Froyo for it yet and the compactness and 5MP camera have driven the price up.
A couple of Symbians – the Nokia X6 16GB and the Sony Ericsson Vivaz – hover under the Optimus One price spot. If you can swallow the not-so-user-friendly OS, you'll enjoy a higher-res screen and an excellent camera from the Vivaz (8MP, 720p video) or 16GB built in memory from the X6.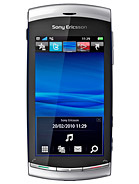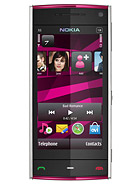 Sony Ericsson Vivaz • Nokia X6 16GB
Finally, three high-end feature phones are cheaper, with beautiful screens and better cameras but none of them can use their hardware as fully as the Optimus One. Check out the specs of the LG GD880 Mini, the LG KM900 Arena and the Samsung S8000 Jet before making a final decision.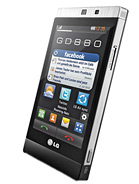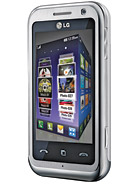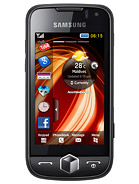 LG GD880 Mini • LG KM900 Arena • Samsung S8000 Jet
If the LG Optimus One P500 is your first smartphone you won't regret it. Or if you're looking for a smartphone on a budget, it's a great option too. But if it's between the Optimus One and one of the feature phones, the only thing that keeps it from being the obvious choice is the lower res screen.