It's no secret that the LG mobile division has had quite some trouble lately, but the worst seems to be already behind them and they are back on the right track. Their latest Android smartphone has sold over 1 million units only 40 short days after its official release, according to the press release their PR department just published.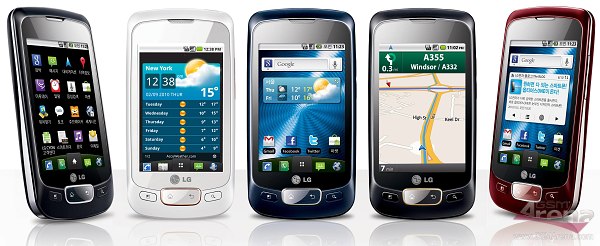 The Froyo-running LG Optimus One has certainly managed to become one of the most successful (if not the most successful) LG handsets of the year and success couldn't come at a better time. With the holiday season fast approaching and Windows Phone 7 devices not exactly flying off the shelves LG certainly needed that sales boosting device.
And with the Optimus One still not available everywhere there's every reason to expect that its market success will continue as more and more markets get it in the coming weeks. So much so that LG are expecting the One to become their first handset to reach the 10 million units milestone.
We'll have to wait and see about that but we certainly wouldn't rule it out as impossible.
v
i m fan of lg phones. i m using this time optmius one its a good phone other then phones every thing good but proceser to short only 600mz . 1ghz become its a beter mo.
D
I love this phone..internet browsing experience is something extraordinary........ i was not a much big fan of LG...but comparing this phone with other phone in this range...trust me..simply go for LG optimus..features, internet, style,camera, s...
M
Thank you LG.You created a good phone,which almost everyone can afford.The best part is that this phone is rival with iPhone 3GS for example,and the price difference is huge.I know that iPhone has a better display,resistance,quality,etc but the perfo...
ADVERTISEMENTS