Final words
The LG Optimus Vu is certainly an unusual device - some might see this as an advantage, but there are ergonomic reasons why phones aren't this wide. But the Vu isn't a phone, is it?
While not quite a full-blown tablet, the 4:3 aspect ratio of the screen is actually an advantage when taking notes or just drawing something using the stylus - 16:9 is popular with videos, not notepads or printed media.
It all revolves around the stylus - the Optimus Vu is a fine upper-mid-range device in terms of performance, screen and camera, but it's the stylus and accompanying software that carve out its niche.
As for where else you can get a similar experience, the Samsung Galaxy Note is the closest match. Its stylus is smaller, but tucks inside the Note itself and the 720p Super AMOLED screen is pretty cool too. Oh, and it's already on Android 4.0 ICS.
For the ultimate Android tablet with a stylus experience, we have to point to the Galaxy Note 10.1. The big stylus is even more comfortable than the Vu's and the tablet tracks it while you hover it above the screen, the way professional graphics tablet do. It's the size of one too. The only downside (and it's a big one) is that Samsung is taking its time releasing it due to last-minute adjustments and we are not aware of its launch schedule.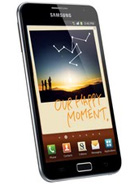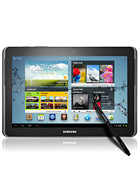 Samsung Galaxy Note N7000 • Samsung Galaxy Note 10.1 N8000
Moving back to the realm of the achievable, if a bit off-kilter, the Sony Tablet P has a cooky foldable design and two screens, each 5.5" big. It's a dual-core device as well and it recently got its official ICS serving.
A Panasonic Eluga Power has a 5" 720p screen, a more powerful chipset than the Optimus Vu and it is IP57 certified for dust and water resistance.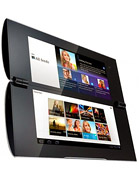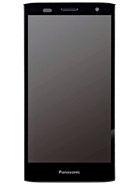 Sony Tablet P • Panasonic Eluga Power
The other options don't qualify as "phoneblets" but they certainly blur the line. The Samsung Galaxy S III and the HTC One X come close in screen size - 4.8" and 4.7" respectively - as close as any droid that still counts as a phone has gotten.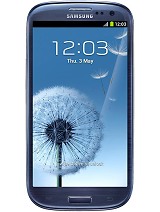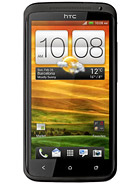 Samsung I9300 Galaxy S III • HTC One X
Both are quad-core ICS-running flagships and are actually comfortable to use as a phone. Plus, you can always buy a third party capacitive stylus and install drawing and note-taking apps from the Play Store, which would bring you just about the same functionality as the LG Optimus Vu - actually more, as they have more computing power and more recent software.
And therein lies the problem that LG faces when marketing the Vu - it's a bit clunky to use (too wide for our hands), still stuck on Gingerbread (that's already two versions behind the latest Android release) and the capacitive stylus, while nice, isn't a feature that can't easily be gotten elsewhere.
The Optimus Vu doesn't quite work as a back-up device either - if you're going to sacrifice portability for a big screen, a $200 Google Nexus 7 tablet would be both cheaper and more powerful (even if you get the $250 16GB version).
To be fair, no-one expected the Samsung Galaxy Note to sell very well either, but it sold in millions. The Optimus Vu probably won't be able to match that (not least due to its more limited availability), but we're always happy to see LG experiment. It's what got us one of the earliest touchscreen phones (yes, even before the ubiquitous iPhone), the original LG Prada, and the LG Viewty cameraphone.