LG announced global availability of its unorthodox screen ratio sporting Optimus Vu phoneblet. The device will hit select markets in Europe, Asia, Middle East/Africa and Latin America in September.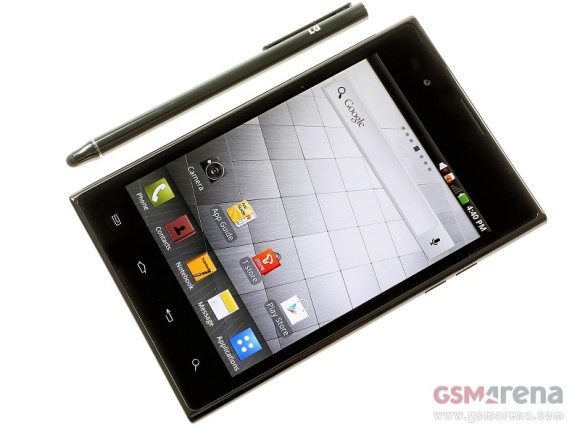 The most important change about the globally available LG Optimus Vu will be the new CPU and chipset which it will feature. The dual-core Qualcomm silicon of the Korean and Japanese market specific devices will be replaced by a much speedier NVIDIA Tegra 3 quad-core CPU. The latter will come at the expense of the phoneblet's LTE connectivity, and is certain make the 5" screen packing handset a solid top shelf proposition.
The rest of the smartphone's specs have remained unchanged. They include a gig of RAM, 32GB of non-expandable memory, 8MP, and Android 4.0 Ice Cream Sandwich. Pricing is yet to be revealed.
M
Could be, for some. I prefer the proper widescreen format, just as on my computer and TV. It is - in all fairness - more ergonomically for the eyes. And fits more information in width in landscape mode.
M
8 months after, sure, but now the Vu is upgraded, so it is far better than the old Note and will give the Note 2 a run for it's money. Galaxy note was a bad product for anyone not sitting in a very dark room at all times when using it. The Note ...
A
4:3 format is more convenient for using the browser! Maybe that's why, LG has used that format :) For me it's great solution, very innovative!
ADVERTISEMENTS