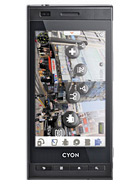 ?
i don't know why they always release their best phones for their own country!!!...it would be great for the company to get the other markets too!!!!...
k
KU9500 is an issue. The mobile terminal has a strong specification. But there is one problem. For updates on the Android slow progress in LG Electronics. 2.1 to 2.2 is causing problems for the update.
?
i do not understand why android v2.1 phones comes with 5mp camera. it is not required at all, 2 or 3.2mp is enough
b
You were so right, this would be the perfect phone! i didn't realize it was only for south koreans. fml. :(
L
It would be my perfect phone, but NO!!! Its for special ones! (Koreans) Make this for everyone LG!!!!
Total of 73 user reviews and opinions for LG Optimus Z.
ADVERTISEMENTS