Verizon is getting ready to launch a new affordable smartphone from LG. The Optimus Zone 3 has been given the leaked press render treatment by none other than @evleaks today.
The images show a 4G LTE capable device sporting software-rendered on-screen Android navigation buttons - not something often seen in this price range.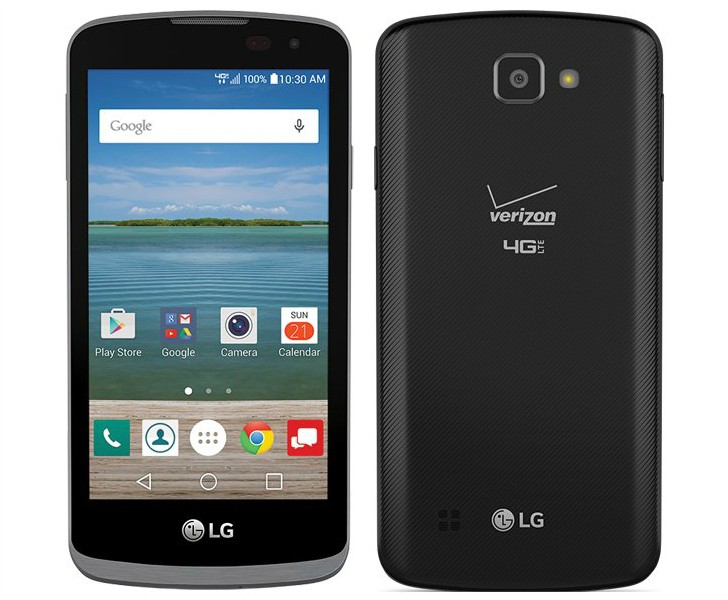 The Optimus Zone 3 will be offered with prepaid plans from the carrier, so it's bound to be very cheap. Unfortunately no specs have accompanied the leaked renders. However, based on what the Optimus Zone 2 from 2014 was packing, you shouldn't expect much.
The Optimus Zone 3's predecessor had a 3.5-inch touchscreen, a 3 MP camera, and Qualcomm's Snapdragon 200 at the helm, with just 512MB of RAM and a 1,700 mAh battery. Hopefully the new iteration will at least sport a 4" display and 1GB of RAM.
A
Indonesia: 741,100 mi² United States: 3.806 million mi² Much more area to cover. In the US, Verizon has the most coverage, and if you need that coverage the price is worth it. Their entire footprint has LTE rolled out as well, whic...
?
Can none of you read? It's said the predecessor had 512MB of RAM.
T
Not everyone wants a tablet in their pocket, or spends most of their time streaming videos or playing games on their phones. There are normal people wanting a normal sized phone that they can use to text, call and email on, and maybe the occasional s...