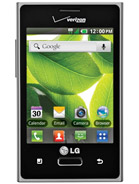 O
This phone reminds me alot of the time that i was stuck with this phone..

Had to download memedroid, hill climb racing and add some music and videos to watch on this phone.

It kept me company for a while back in my early adult years... its like a gem for me :P

days went by slowly and this battery did last very long...

it is unfortunate that my friend took it and messed it up so now its on hard boot lock whatever you call that
?
This is the first smartphone I ever purchased. It works OK as a mini tablet. Lol. Camera and video works OK. As for use as a phone, it doesn't work well. I don't receive almost half of my texts. And some of them only hours later with or without data or WiFi . My friend has the same phone and she has the same problem. We even tried downloading a different texting app, the Verizon one, but I think it is even worse with that. Calling seems to work OK but I can't hear it well unless its on speaker. Not exactly private. We are not satisfied with use of this phone as a phone. Missing important messages. Is anyone else having this problem? I called customer support and their attempts to fix the texting problems failed.
D
I think this device makes a very solid media player, but I'd definitely keep a basic phone for your essentials instead of using this as a daily driver today.
c
SB Yes you can download apps if you have any more questions people just leave the down in the opinions and Ill be more than happy to answer them.
(This phone is awesome!)

Sincerely,
Cookies rock!
y
Be aware that this phone is only good with the 60-70$ unlimited plans...
v
LG Is Good Old Brand And Have a Many HiFi Phone.
This Is such A Gret Phone.In Low Prise.Good LG Keep it UP
Total of 13 user reviews and opinions for LG Optimus Zone VS410.