LG partners with HERE to develop next-gen telematics solution for driver less vehicles
LG has announced that it has partnered with HERE Technologies to develop a next-gen telematics solution for autonomous vehicles. The solution - a data communications hub - will be combination of LG's telematics tech and HERE's map data and location services.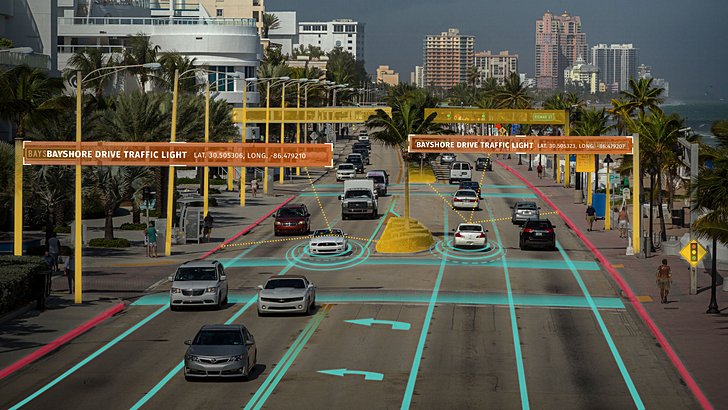 "When fully developed, telematics will play a key role as the communication hub for autonomous vehicles," LG says in a press release. "First, sensors in the vehicle's ADAS – comprised of cameras, radar and lidar – read the surrounding environment and send the data to the cloud along with information on nearby vehicles collected via V2X (Vehicle-to-Everything)."
"All the information gathered is repeatedly analyzed and transmitted to the telematics systems of vehicles for customized driving information."
HERE, for those who aren't aware, was formerly a part of Nokia. In 2015, the company was acquired by a consortium of automotive companies, including Audi, BMW, and Daimler. For the complete press release, head to the Source link below.
?
It's the best offline map but definitely not the best online map. Useful when travelling through a state. a country or a continent; you can just download the whole continent's map and use it offline and not worry about data in rural areas. Heck, you ...
?
I think here maps is very good for directions compared to google maps and apple maps that I have compared it to.
Y
Correct on all counts. Before Nokia bought it, it was Navteq. Others including Intel (15%) were announced in December 2016 as buying a stake too. I have here maps in my volvo and they are not the best, partly due to a serially cumbersome interfa...