The consensus ever since the first Samsung Gear was that a smart watch didn't need a built-in camera. We know this because Samsung never put a camera in any other wearable after the first Samsung Gear. To be fair, some kids smart watches have cameras but we're talking about the mass market consumer. Interestingly, this notion could change in the not-so-distant future from LG's point of view.
LetsGoDigital reported about a patent that was filed with the USTPO (United States Trademark and Patent Office) by LG for a 'smart watch and method for controlling same' as the patent is titled. What's interesting is this particular patent demonstrates a couple of designs for integrating a camera into the watch band of said smart watch.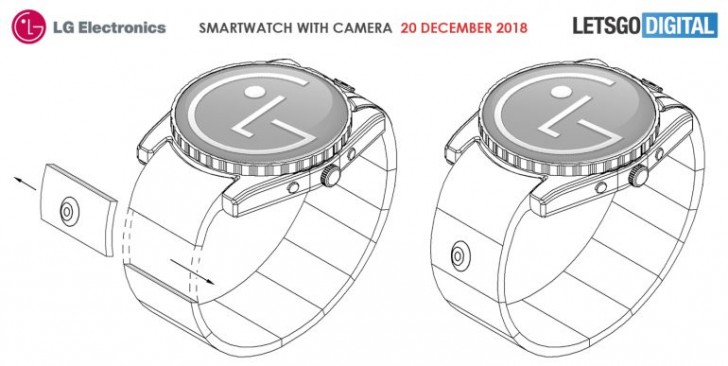 The patents also references "mobile terminal" features, which indicates cellular connectivity. However, the patent also presents multiple solutions for a "smart watch to have a size as small as being worn on the wrist" but also explains how "it is difficult for the smart watch to have a camera" for the purpose of capturing information.
What all this means is that LG wants to invent a technical solution for having a camera on a smart watch and presents many ways to approach it. In one way or another, the user should have the option to conveniently adjust the angle of the camera relative to the watch body without having to turn the watch wrist in an awkward position to get the shot.
The patent shows several diagrams of how this might look. The solutions include an adjustable wrist band so you could easily angle the camera, a metal link version of the watch band where one of the links has an integrated camera, and even a camera with a spring clip you can place anywhere along the watch band.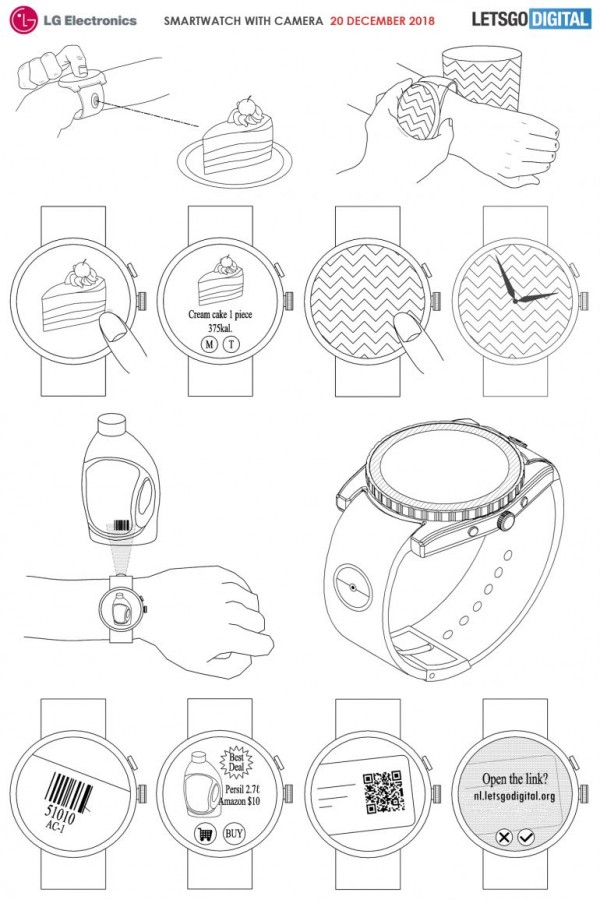 One thing is putting a camera on your wrist, but the other side of the coin is wondering what the real-world applications of this feature could be aside from stealthily and discreetly taking photos of someone or something. The patent outlines a few possible uses like taking pictures of your food to track your caloric intake, being able to scan QR codes or barcodes of items while you're at the store.
The timing of this is intriguing considering LG launched the W7 Watch hybrid wearable that received cold reception from the tech world as an overpriced and oversized watch with limited "smart features", poor battery life, outdated chipset, and invasive interface since it had mechanical watch hands.
LG appears to be planning for another smart watch launch but it feels the need to go bigger – as bis as, say, putting a camera into a smart watch. Do you think is a direction that smart watch makers should move towards or is having a camera on a smart watch just as impractical as when Samsung had is on the original Samsung Gear?
Source: 1, 2 via LetsGoDigital
S
I think it can come handy. But unless we are getting a flagship watch, dont even think about it
C
Hmm the copy cat company will soon copy this patent.
ADVERTISEMENTS