It's been awhile since LG produced a product in the tablet space and too few remember the 3D capturing Optimus Pad V900 and its uninspiring successor the Optimus Pad LTE.
In an interview with Dutch All About Phones Vice President LG Mobile for Europe Kim Won has revealed that LG is indeed working on tablet hardware for this year, which, if we hypothesize, should probably make an appearance at the IFA congress in Berlin this September.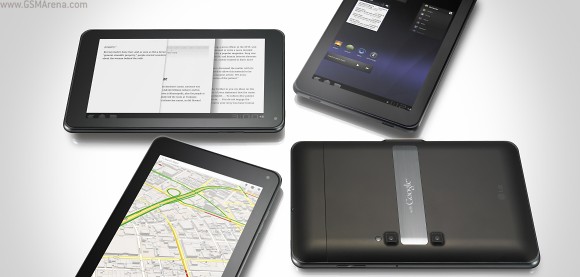 Kim Won had other interesting things to say as well. He admitted LG isn't working on a Nexus 5 smartphone as of now but doesn't dismiss working again with Google in the future. He added that releasing a flagship device, rebranded with AOSP Android (like Samsung and Google did) isn't on the table as LG will not have advantage with a device, stripped of its custom UI.
He also said that LG isn't happy with the duopoly of Android and iOS and said that LG might be looking for another sustainable OS for future business but made clear he was not referring to Windows Phone - so perhaps Tizen or Firefox OS then?
Finally, Kim Won said that LG might work on its own chip design for smartphones in the future.
Source 1 (in Dutch) | Source 2 (in Dutch) | Source 3 (in Dutch)
&
hello der, I lov the LG HTC SAMSUNG and sony xperia Z.but Major This Europe and the world, why just this favorite? Mobile phone HTC.and Available in Indian, it was then?,confused ducks.
x
hey LG make phone like a optimus one buttons
D
actually there's a high possibility of lg using Firefox OS. there were news about it here in GSMarena. If Firefox OS is just for cheap Chinese phones then why are manufacturers like Sony and LG already committed on making a phone using Firefox OS? ...
ADVERTISEMENTS