LG unveiled its highly anticipated next generation flagship smartphone the G4 with much fanfare in London and New York simultaneously. The new LG G4 promises significant improvement in three key areas - design, display, and camera.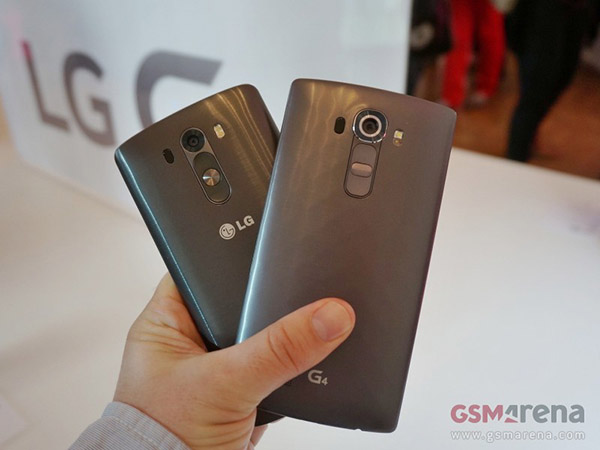 The South Korean manufacturer is tight-lipped about the international price for now and has only confirmed that the smartphone will launch in its home market today. Amidst this excitement, LG shared its ambitious plan of selling about 12 million G4 units across the globe. For that LG will compete closely with the Samsung Galaxy S6 and S6 edge along with Apple iPhone 6 as well as iPhone 6 Plus models.
Samsung has already announced to triple its output for the new Galaxy flagship devices.
The genuine leather back with vegetable tanning as well as the new 1/2.6" camera sensor and F/1.8 aperture might just give the G4 a chance to meet its goals.
While LG makes arrangements to release G4 in the rest of the world, do check our LG G4 hands-on to get a brief idea about our initial thoughts of this flagship phone.
Source
|
Via
?
LG please dont make me laugh,look at the specs. It will be difficult for you to hit over 8m.
?
troll G3 was sold 10 million units and G4 can beat that
?
Oh they've got the number wrongly. LG was targetted G4 for 1.2 million units sale.
ADVERTISEMENTS