LG has just published its financial report for Q2 of the year and it shows an increase in both sales and profit over the previous quarter.
Overall sales for the period were $13.58 billion, up 8% quarter-over-quarter and 110.1% year-over-year. Profit stood at $426.92 million, which compares favorably to the $113.86 million for Q1 of 2013, but falls $43.1 million short over the same period of 2012.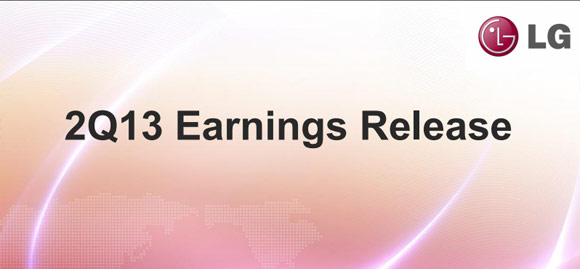 The Mobile Communications division of the company has posted a profit of $54.77 million from $2.78 billion in sales. That's a 2.7% fall quarter-over-quarter, but a huge 34.5% jump from Q2 2012.
LG sold a total of 12.1 million smartphones - over two times more than it managed to sell for the same period last year and 17% more than the last quarter. The boost was helped by strong sales of L-series II and F-series smartphones.
However, it's not all good news for the Koreans, as demand in their domestic market has weakened. The average sale price of the smartphones has declined too, due to the "intensified competition" as well as the increase of marketing expenses.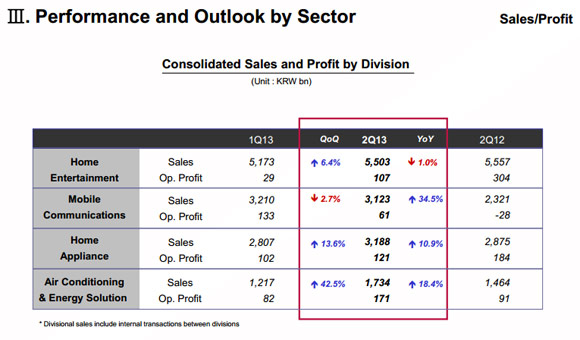 Nevertheless, LG is optimistic about its Q3 2013 performance and expects to extend its smartphone market share boosted by its LTE handsets. In order to stay full of fight, the company has posted its plan to strengthen its product competitiveness in the premium segment with the launch of the G2, while maintaining the great sales of the mass-aimed L-series II and F-series.
?
LG - lifes great. As an optimus G owner i think LG is the best brand out there atm. Hoping g2 is just as awesome as g1.
D
11 days to go before August 7,2013 we will see the real beauty of G2! IM VERY MUCH EXCITED! I Love Lucky Goldstar!