Today LG announced their report on how 2010 went for them and things are not going well for the company's mobile division. In order to get back in black zone for 2011, the South Koreans plan to to focus on their premium line of smartphones.
Overall, things haven't been so great for LG in Q4 2010. The company sold $2.96 billion worth of devices, which is an increase of 12% percent compared to Q3 2010, but it's still some 15.2 percent lower than the revenue scored from handsets in Q4 2009. What's worse, LG is still in the red zone with a loss of $232 million.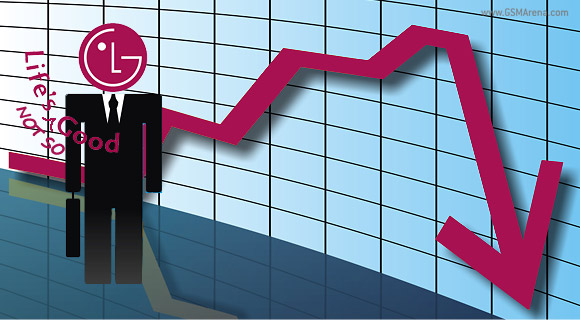 The overall shipment of phones has increased by 8 percent over Q3 2010 with a total of 30.6 million units shipped in Q4. This is 10% less than the number of units shipped for the same quarter for 2009.
In North America, Europe and Korea LG recons the increase in sales is due to the Optimus One, which seems to be doing rather well for the company. For Q1 we are sure things would pick up with the launch of the Optimus 2X and possibly, LG Optimus Black and Optimus 3D.
Stepping back from the quarter perspective, the LG 2010 yearly results don't look pink either. For 2010 LG total revenue from handsets is $11.4 billion, which is a whopping 24,9% decrease over 2009.
We're glad LG will be stepping up their game in 2011 because HTC outpaced them based on total handset revenue in Q4 2011 by a good half a billion US dollars.
g
see how apple is brainwashing you? Retina display is just codename for lg's IPS LCD technology, and its inovative because they have put 900x540 resolution in 3,5 inch screen, so it's lg whos making retina... And A4 processor is codename for samsung m...
?
No, Apple said that the Retina display, and the i4 processor is their own innovations. Where are you getting you infotmation from. Please inform me I wanna read it from a trusted source. What I am saying is said by Apple themselves, so who said ...
z
Am@n, zamroni - SE is (barely) in the clear only because of accounting tricks, laying off most of R&D, and half a billion "loan" from parent companies.
ADVERTISEMENTS