LG Electronics posted its Q1 financial results, noting consolidated sales of KRW15.12 trillion ($14.1 billion) and operating profit of KRW1.11 trillion ($1.03 billion). This is a result of 3.2% sales rise and 20% income jump, marking the highest Q1 profit ever and the highest quarterly profit since the summer of 2009.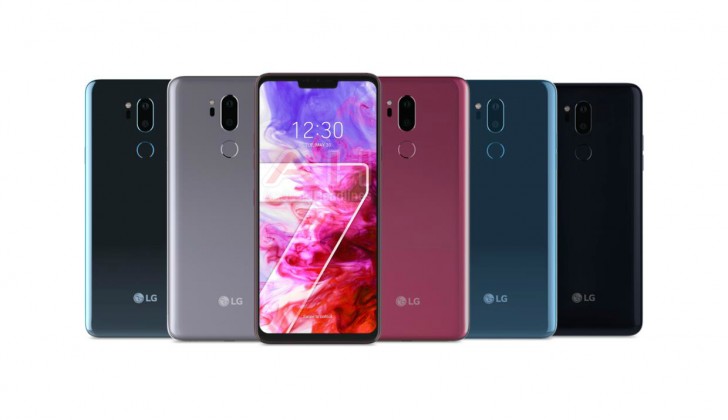 LG G7 ThinQ
The overall picture might be looking good for LG, but the Mobile Communications division is still in the red for the staggering 11th quarter in a row. Sales of phones were about KRW2.16 trillion (or $2 billion). Last year the Q1 report saw $176,000 in operating loss, but now it sank to nearly $126 million, and the company says the reason behind that is the revised smartphone launching strategy. Between January and March LG managed to ship just 11.4 million phones.
Even though the picture might look black, the Koreans managed to narrow losses by "improving cost structure through quality costs and modular design activities". The forecast for the next quarter is that the intense competition will continue because of Chinese companies. LG will most likely raise its sales numbers by flagship model LG G7 ThinQ bound to arrive next week.
Well i said it million times LG does best TVs and this their TVs department can cover even other departments which are in red numbvers like mobile phone division. When 1-2 out of 100 people buy LG they can litterary close their mobile bussiness be...
?
Agreed but this kind of press can hurt consumer confidence. 11 straight unprofitable quarters, sucks if you buy a shiny new G7 only for LG to announce their closing their mobile division which would result in support and updates grinding to an abrup...
O
Well I have some bad news and some good news. The bad news is this wont be a better quarter than the last and the G7 won't sell as good as they need it to. The good news is LG is already used to it.
ADVERTISEMENTS