LG roadmap leaks - meet K, E2, Prada K2, Univa, Fantasy, Victor, and Gelato

LG's smartphone plans for the rest of this year have just leaked revealing seven intriguing handsets. There is a dual-core Prada K2, a WP7 Mango-powered Fantasy, a few droids and the company's next flagship - LG K with a 4.5" 720p display.
LG K
Let's start with the most interesting phone in the list and unfortunately, the only one without a face - the LG K (probably a codename). The phone is likely to be a droid going under the P930 model and featuring a 4.5-inch 720p display - that's 326 ppi, same as on the iPhone 4 Retina display. Come to think of it, it's no surprise there's something this unique in the pipeline.
LG Prada K2
LG is also working on a new fashion phone - the Prada K2 - most probably scheduled for the holiday season. It should be a dual-core droid running on Gingerbread with a 4.3-inch NOVA display and only 8.8mm of thickness. There's also 21Mbps HSDPA, a 1.3MP video-call camera and 16GB internal storage.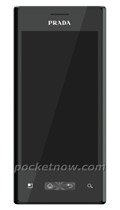 LG Fantasy
The Fantasy should be LG's first Windows Phone 7 Mango based smartphone. There is no info on the specs, but you can be sure they will match strictly the WP7 hardware requirements and won't be something that innovative.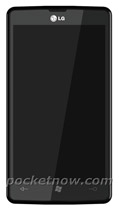 LG Victor
LG Victor is another droid running on Gingerbread with a 3.8-inch WVGA OLED touchscreen, a single core 1GHz processor, a 5 megapixel rear and a VGA front camera, Wireless N with DLNA and Wi-Fi Direct support. It should become available as soon as this very quarter.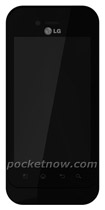 LG Gelato
The Gelato fella is known with a few different names - P960, Optimus Net and LS685 (Sprint). It's a NFC-capable droid with an 800MHz processor, a 3.2-inch HVGA display and a 3 megapixel camera. It is possible the Gelato will be announced and released very soon.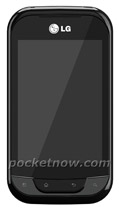 LG Univa
The Univa is also known as Optimus Two and features an 800MHz processor, a 3.5-inch HVGA screen, a 5 megapixel camera and Wireless N connectivity with DLNA support. It should be 11.9mm thick, run on Android 2.3 Gingerbread and released in Q4.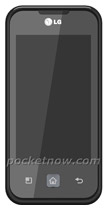 LG E2
The LG E2 (codenamed) is an entry-level droid with a QVGA display, a sub-1GHz processor and a sub-3MP camera.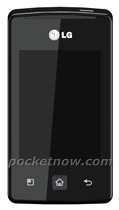 Those are all the seven phones leaked today from LG's roadmap. Most probably all the names you saw here are just codenames and will have nothing in common with the ones that go retail. Still, it seems LG is quite busy and we should get some really interesting phones this year.
M
Thd LGK sounds nice but I want the GW990
D
Two thumbs up for LG, for putting more options on the smartphone market for the users like me, and everybody else that is reading this post. About the sues, patent infringement and stuff... save that "court and lawyer" money to researc...
K
Where the heck is the GW990?
ADVERTISEMENTS