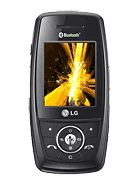 m
it looks nice and i dont really think it looks like samsungD500.. the functions looks fine to me. and the functions are nifty too..
M
What is the karaoke for?? Use the phone as a mic and sing?? It almost has the same spec and look as D500, so what's the point of waiting for this one? The D series look much better than this phone!!! Stop copying from other companies and be creative!!!!!
Total of 323 user reviews and opinions for LG S5200.