If you are in the United States and are waiting for the LG G6 to be made available in unlocked form, you might not have to wait for long. A quick look at the company's US website reveals unlocked LG G6 is listed as "coming soon."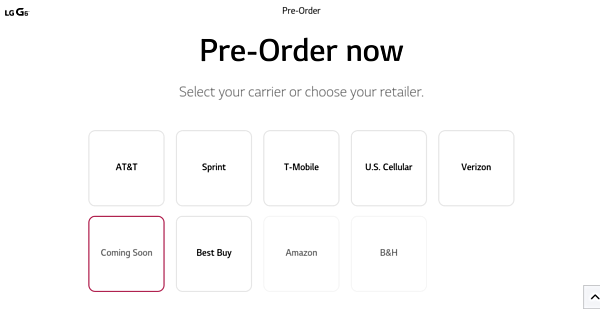 Sadly, an exact date isn't yet known. Also, not known is the price tag unlocked G6 will carry. But we expect these details to surface sooner than later. As for carrier variants, while most of them are available to pre-order, T-Mobile has already started shipping some pre-orders.
D
After experiencing unrelenting overheating of my G4 since the day I bought it, I do not want to waste my hard earned money on a brand with this kind of issue.
?
Although it is more beautiful than s8, most people may still want to buy s8. Brand power is different...