The presence of an 4G LTE chip in the LG Nexus 4 has been making owners of the device scratch their head and giving them hope that it might eventually be hacked to work.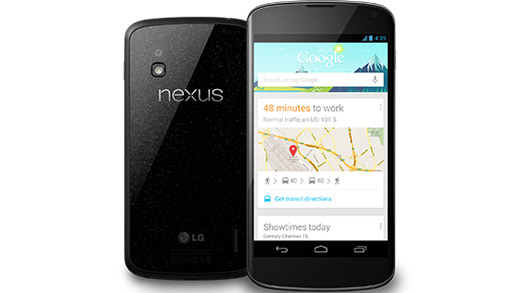 The revelation made by iFixit's teardown of the device has made a lot of buzz around the web and an LG spokesperson has stepped up to explain the situation.
Here's what he told Techradar.
In order to provide the best possible specification for Nexus 4, LG utilised the same powerful Qualcomm Snapdragon chipset as can be found in its 4G LTE product, namely LG Optimus G.
This powerful chipset is only available with a combined processor and modem and cannot be implemented separately.

The LG representative goes on to explaining that the 4G functionality cannot be obtained just by adding the necessary software. That's because the Nexus 4 is missing "essential hardware parts" such as a signal amplifier and filter.
While this may be disappointing to a lot of Nexus 4 owners, the latest Google smartphone has been proven and tested to work in 4G LTE mode on Canadian networks. So is there something LG is not telling us?
D
CMON GSMarena a nexus 4 review should have been done by now. u did an ipad mini review ages ago, pls pls do the nexus4 review, i await your review.
D
Very true. i also think that they delaying it deliberately so that they can clear Optimus G stocks. I am waiting from long time for new nexus 4 stocks :(
R
where have you seen optimus Black with ICS? Official...not custom ROM.
ADVERTISEMENTS