LG had a record-breaking quarter, mostly on the back of its smartphone division. It sold 16.8 million smartphones, a record for the company, and the phone division saw the best revenue and operating income since the third quarter of 2009.
In the third quarter of this year, the LG Mobile Communications Company recorded revenue of $4.14 billion and made an operating income of $163 million on that. LG credits the success of its G Series and L III Series for this third consecutive quarter of growth.
The numbers may not sound like much (it's matched by Huawei and beaten by Xiaomi), but LG is growing quick – smartphone sales for the quarter increased 39% compared to Q3 last year and 16% compared to Q2.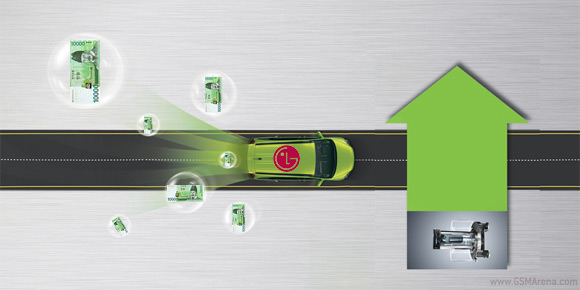 The other divisions of LG saw their revenue decrease a bit, but they have trimmed some fat. The LG Home Entertainment Company brought in $4.59 billion in revenue (down 3% year on year) and earned $127 million (up 5% year on year). The improved margin is thanks to a better product mix, LG expects 4K UHD TVs to continue to grow.
The LG Home Appliances Company saw revenue dropped slightly (to $2.84 billion) and a lower operating profit ($50.5 million). The Air Conditioning & Energy Solution company is LG's smallest division, bringing in $902 million in revenue and posting an operating loss of $2.44 million.
All told LG has revenues of $14.54 billion (up 7.4% year over year) and an operating profit of $449 million, more than double what LG managed in Q3 last year.
D
Ah I see so you admit you can't face the music after all that tough talk you did a while back. You know you wont be able to move a muscle out of fright when you face a boardroom meeting full of engineers who know their trade. Your armchair nonsense w...
?
see how i played with ego .... ha ha . im doing time pass with you .. u were not a LG fan and u came here to say some rubbish and you are telling about you .. also how you can make me entertain you .. im getting lot of entertainment here ..why i ne...
D
3 Engineering excellence awards in 4 years. How many do you have? Oh wait you are not an engineer... XD Nope it's not arrogance when you bring up the topic and I respond. ;-) Don't want to be having inferior complexes? Don't bring up the topic ...
ADVERTISEMENTS