LG is the latest major Android manufacturer to sign a licensing agreement with Microsoft, agreeing to pay royalties to the software giant. That leaves Motorola as the only one of the Google OS big players that hasn't got a similar deal.
The deal means that LG will be paying Microsoft a few bucks for every smartphone, tablet or "other consumer devices" it makes that run either Android or Google Chrome OS.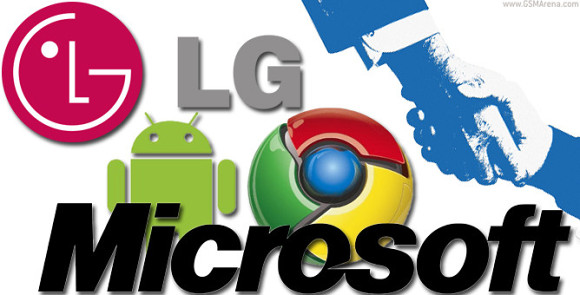 LG becomes the eleventh Android OEM to sign such a deal with Microsoft. The aforementioned Motorola is already being sued by Microsoft over alleged patent infringement, so it might be joining that list soon.
HTC and Samsung each have patent licensing deals with Microsoft, which require them to push out Windows Phone devices and pay for promotion and marketing of the OS. It's unclear if LG has similar clauses in its contract.
Hey Hi, Really very nice blog. So much impressive blog what to say about it. However I guess your blog visitors might find it interesting too that we are offering huge guaranteed maximum discount on various group deals. O...
Real estate deals">Real estate deals at bid4dream. We assure your guaranteed best price and best deals.
Even Sony (Ericsson) doesn't pay Microsoft any royalties, not just Motorola.