The Next LG smartwatch is rumored to come with a high-resolution screen at 480 x 480px. While the FCC doesn't test screen sharpness, at least it was kind enough to measure the screen and snap a photo of the new watch.
The images show a rectangular watch with a metallic bezel and a silicone wrist band. The screen of the LG-VC110 smartwatch was measured at 1.77" making for 383ppi pixel density. Note that the FCC has since removed the pages that contained the images
That would make it the sharpest smartwatch screen yet – beating the 2" 300ppi screen of the Samsung Gear S and 1.53" 326ppi of the Apple Watch. It will also blow past the LG Watch Urbane's 240ppi.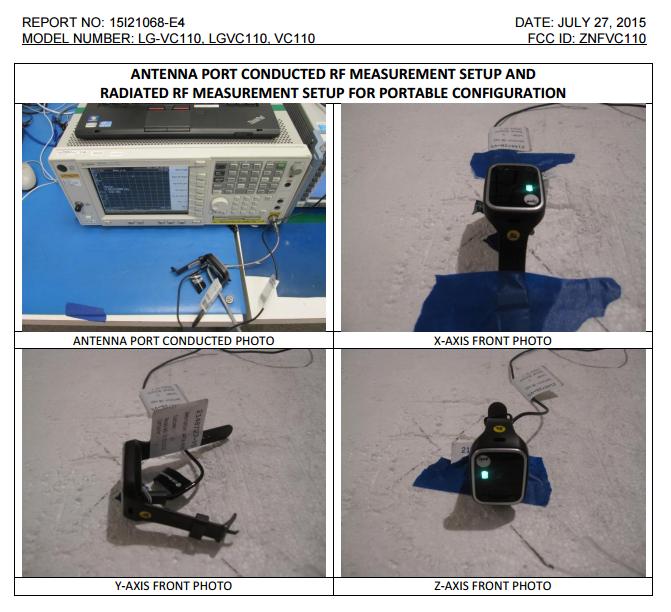 Like the LG Watch Urbane LTE, this smartwatch has its own mobile connectivity – CDMA in particular (compatible with Verizon and US Cellular). It will be the first LG watch with mobile data outside of South Korea.
?
it is stupid idea that putting simcard on these techno freaks, who carrying them is really asocial.
h
I think smartwatch is really useful to motorcycle riders, where in most case you can't pick out phones while riding. And I'm sure no sane rider would put smartphone on their bike dashboard just like car..
?
I care more for the battery. Nobody care about ppi on a watch.