The Tegra 2-powered LG Star has reappeared in a new spy photo shoot. The device runs Android 2.2 Froyo instead of the expected 2.3 Gingerbread but still managed to outperform the Nexus One.
One of the screenshots shows the model number, so the phone is formally known as the LG P990 Star. The Star moniker might change but the model number will probably stay the same.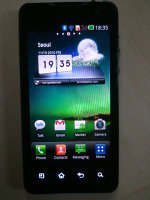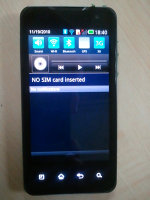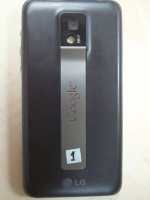 The LG P990 Star is running customized Android 2.2 Froyo (for now)
The Star is running a customized UI on top of Android Froyo. Word is, however, that Gingerbread will take its place by the time the device launches. There's not much on the Tegra 2 specs, like CPU clock speed, but it did beat the Nexus One with Froyo at the Quadrant benchmark.
The 8MP camera on the back has an LED flash - we wish we got some confirmation of the Full HD (1080p) video recording that it is supposed to be capable of. Anyway, there's an HDMI port on the top of the LG P990 Star, most likely of the mini variety.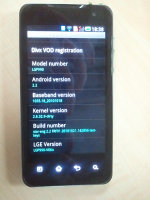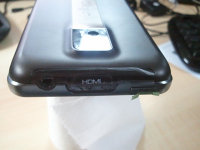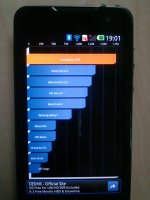 The HDMI port • Even with Froyo, Tegra is very fast
One more bit of good news - the "No SIM" warning means that the LG P990 Star is a GSM device (the first purported Star that we saw was a CDMA phone).
The LG U3000 we saw yesterday also runs Froyo, records 1080p and has an LED flash. LG is really pushing hard for a place in the smartphone market, and with phones like the U3000 and P990 Star they have a good shot at the top.
J
Everytime they copy the iPhone, windows fanboys have to have a little rant. This is because since the LG star resembles the iPhone, its proof that LG recognise the market leader and have to imitate it in order to sell this innovationless cheap piece ...
?
Pshhh. MyTouch 4G gets almost 2000 in Quadrant stock.
?
Here:- http://youtu.be/cULT5ZeI44s
ADVERTISEMENTS