LG Stylus 2 is the first phone with DAB+ radio, it's coming to Europe and Australia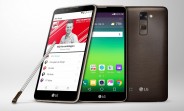 Some of our commenters often ask about FM radio on smartphones, but did you know that Norway will kill of FM broadcasts in 2017 and replace them with DAB+, the digital radio standard (that's free and open, unlike the digital radio the US gets).
LG is pouncing on this opportunity with the LG Stylus 2 - the first smartphone with DAB+ support. Norway, along with Australia, Belgium, Germany, Italy, the Netherlands and the UK will be among the first countries to get the Stylus 2 (LG is mum on the exact date, though).
The phone itself is a 5.7" entry-level handset with a 720p screen (yes, on that diagonal) and a capacitive stylus. It's powered by a quad-core processor (1.2GHz) with 1.5GB of RAM, has a 13MP + 8MP cameras and a 3,000mAh battery. On the upside, you do get Android 6.0 Marshmallow and LTE. And a 1W loudspeaker for the radio.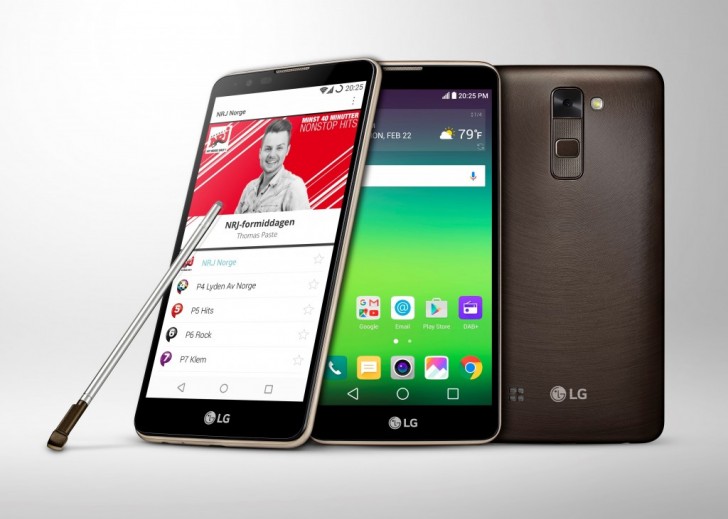 So, what's DAB+? For one, it's based on the HC-AAC codec (while regular DAB is MP2, similar to MP3). And since it's a digital broadcast it can carry more advanced data than FM RDS and features things like caching, similar to Internet streaming (but it's free and requires no carrier data).
LG says that broadcasters can make apps to enhance the listening experience with additional data pulled from the web.
Phone trivia sidenote: while the LG Stylus 2 is the first with DAB+, the first phone with DAB seems to be the Virgin Lobster 700TV. I don't know if it was the name or the looks, but it failed to bolster DAB adoption.
D
Many ppl still enjoy music fr their pH FM radio.The 1st thing I check while buying pH is this feature.It is free ! Why NOT ? Luv music fr 60,70 & 80 !
S
Previous generation of DAB mobile phone uses telescopic antenna for DAB reception. I guess this LG uses the earpiece cable just like FM? No one will accept a telescopic antenna sticking out of the phone nowadays, but then reception is a big concern.
S
Another pointless gimmick of Norway. If Norway (and probably other countries) isnt killing FM broadcasts then LG or whoever manufacturer wud that be wouldn't be jumping into DAB+. Yeah, keep on trolling Norway.