LG seems to be going all out for the upcoming V20. The Korean OEM has already scheduled a 4-day event in San Francisco on September 6 and another one in Seoul the day after. With all the fanfare and attention, LG really needs to make sure the V20 lives up to the hype and doesn't fall short of fan expectations.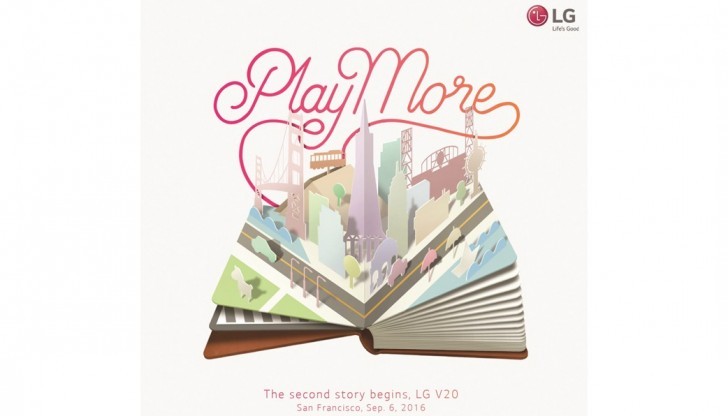 It is way too early to pass judgment on that point, but it is obvious that the company is trying its best to come through. One of the key points of the LG V20's upcoming marketing campaign will definitely be high-quality audio experience. A couple of weeks ago, we first heard a rumor that the V20 might actually be the first smartphone to offer a 32-bit Hi-Fi Quad DAC. This sounds a lot more plausible after LG officially revealed some extra details on the topic today.
Apparently, the Korean giant has been working with B&O PLAY to perfect the audio experience on the V20. If you are not familiar with B&O PLAY, it has a long history of producing really high-end portable audio products and headphones as part of Bang & Olufsen.
LG and B&O PLAY worked closely together to bring the best sound to users by optimizing the audio capabilities of the V20 smartphone. To enhance the total experience, the V20 set will include a special pair of B&O PLAY earphones and a set of wallpapers designed for V20 which includes the official logo of B&O PLAY, as a certification of B&O PLAY premium audio.
Despite the lack of any specific information on DAC technology, the teaser does sound very encouraging.
D
What is in the headset H3 of the B & 0 good device for V20? Why Sony or Bose headphones not good like B & 0 ?
D
It doesn't say useless, it says that it is questionable. And it is right. In most cases Hi-Res audio doesn't make to much sense. Especially in case of music kind you listen usually.
z
Still looking for a phone that sounds as LOUD and CLEAR as my former HTC ONE! And I am not talking about the sound with headphones plugged in - I want a phone that's loud and good sounding even when it rings! Is there any out there???
ADVERTISEMENTS