LG to announce six new mid-range smartphones at CES, X power 2 at MWC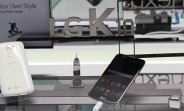 As we get closer to the end of 2016, CES 2017 is fast approaching. The early January event will this time around feature a slew of product announcements from LG, if a new rumor on the matter is to be believed. In fact, the Korean company is said to reveal no less than six new smartphones at CES. The catch? None of them is high-end. At all. Thankfully though, we have the details about them.
The K3 2017 will be the successor to the original K3, sporting a 4.5-inch screen, a 5 MP rear camera, a 2 MP selfie shooter, and a 2,100 mAh battery. Only the battery capacity and front camera's resolution seem to have improved from this year's model.
The K4 2017 will have a 4.7-inch display, an 8 MP rear cam, a 5 MP selfie unit, and a 2,500 mAh battery. This one has a slightly bigger screen than the original K4, along with higher-res cameras and a much better battery size.
The K8 2017 boasts a 5-inch 720p touchscreen, a 13 MP main camera, a 5 MP secondary unit, and a 2,500 mAh battery. Here the display stays the same (compared to the K8 from 2016), but the rear camera gets a resolution boost, and the battery is bigger.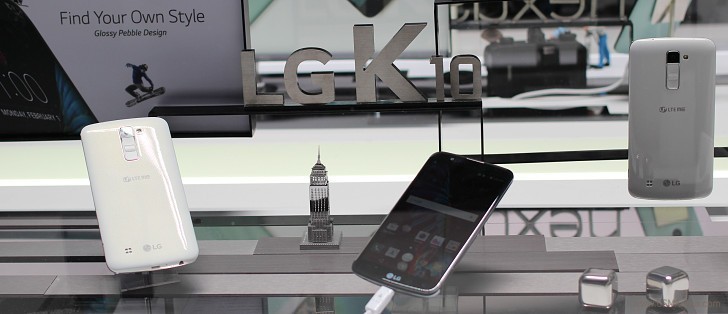 The original LG K10, launched this year
The K10 2017 sports a 5.3-inch 720p display, a 5 MP wide-angle selfie snapper, a fingerprint scanner, rear-mounted buttons, and 2.5D curved glass on both the front and back. In this case it seems like the biggest change compared to the K10 will be the design.
The X calibur will be a rugged device with IP68 water and dust resistance, military-standard durability, and a big 4,100 mAh battery.
Finally, the LG Stylus 3 (coming to the US as the Stylo 3 plus) will have a 5.7-inch screen, a 13 MP rear camera and a 5 MP front-facing camera (both with LED flash), a digital pen, fingerprint scanner, rear-mounted buttons, and a 3,200 mAh battery, 200 mAh bigger than the one in its predecessor, the Stylus 2.
Then in February at MWC LG is expected to unveil the X power 2, coming with a 5.5-inch 720p display, a 13 MP main camera, a 5 MP wide-angle selfie shooter, and a 4,500 mAh battery. The screen will be bigger than the original X power's, as will the battery.
All of this information reportedly comes from LG marketing materials. The new K-series handsets will become available in mid-January, with the Stylus 3 being out in mid-February, the X calibur in mid-March, and the X power 2 in late April.
D
Lower end LG phones have many issues so it is best to go for the top-end phones. Even their 3rd party flip case partner Voia supplies substandard, inferior quality cases that will irk the buyer of a new LG mobile phone especially in the Philippines w...
D
All OEMS please stop making 720p displays !!! We are moving from 2016 to 2017 !!! Make 720p displays only for 0-100$ phones.
J
LG phones (especially mid-range and lower-end ones) seldom has such issues. Even the G5 and V20 have improved this compared to the G4 and V10, so I think this would not be a problem...
ADVERTISEMENTS