A leaked slide by Nvidia reveals that the 3D-capable version of the Tegra 2 platform is entering mass production. LG registers the lgoptimus3d.nl domain. The yet unannounced LG Optimus 3D pops up at Dutch The Phone House web page. And then here comes this invitation to the LG MWC press conference that reads "Into the New Dimension". Do you see the pattern?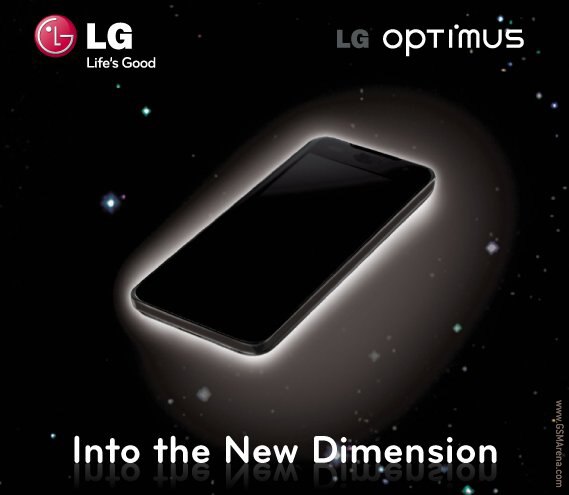 Okay let's roll back a little. Back at CES 2011 LG showcased a 4.3" 3D mobile display and promised that we will get to see it on a working handset sooner than we might expect.
Next, GSMpedia stumbled upon a placeholder for a phone called the Optimus 3D on the The Phone House website and found out that the Benelux branch of LG has registered the lgoptimus3d.nl domain. Just like they did with the lgoptimus2x.nl, shortly before the Optimus 2X official introduction.
And that silhouette on the invite is almost identical to the one of the Optimus 2X (see below). Since that one was already announced, LG will obviously announce a device with near identical design, but bringing enough novelty to become the event centerpiece. You know, something like a 3D screen, perhaps.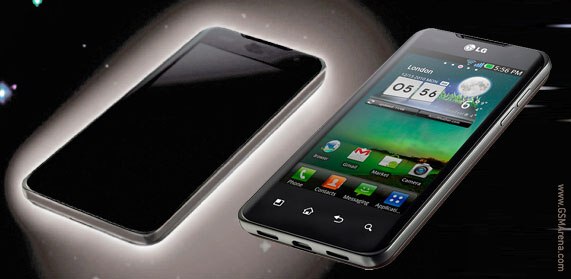 Finally, here comes this tipster that drops us a line saying the next Optimus 2X will pack a couple of 8 megapixel cameras that will allow you to capture 3D images and a 3D display to browse them. Yeah, we laughed initially, too. We feel silly now.
And finally, yesterday we got this leaked slide from Nvidia, which confirms that a 3D-capable version of the Tegra 2 platform is just about to enter mass production.
At this point we couldn't be more convinced that LG will be announcing a 3D-capable smartphone at the MWC. But it doesn't end there - we are pretty sure we'll be getting a 3D tablet to go with it too.
You see, LG already confirmed that they are working on a Tegra 2-based tablet. Coincidentally, an LG tablet appeared in a Korean music video, sporting two backwards-facing cameras. We rest our case.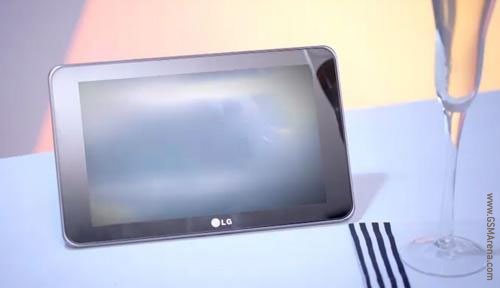 We know, it's all conspiracy theory right now, but we guess it's never to late for LG to up their smartphone game and totally own the Congress.
t
nice post thanksgiving poems
c
ok...since you wana get technical,leme break it down for you. if you're holding the phone in your hand,facing you....that's the front of the phone you're facing....right???? so which means that's the camera sitting at the back of the phone would ...
?
Two backwards-facing cameras....just so it can take 3D pix of the person holding the phone. What a waste ! What it needs is two forward-facing cameras so that it can take 3D pictures of the scene that the user is looking at with his/her forward-facin...
ADVERTISEMENT