The Cookie series from LG hasn't seen a new iteration for a while now, and the new T375 Smart shows they're still committed to the entry level market.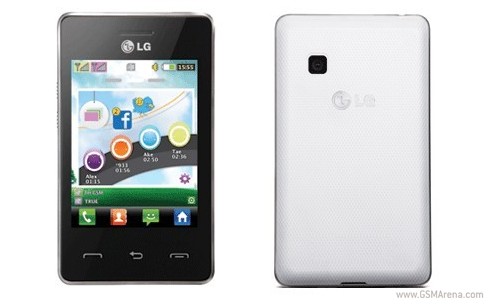 Despite what the name suggests, the Cookie Smart is a regular feature phone. It features a 3.2 inch screen with a resolution of 240 x 320 pixels, weighing in at just 96 grams.
Wi-Fi support and a 2MP camera are the only additional specs we have on this phone for now.
Pricing or release date are as yet unknown, but with those specs it shouldn't cost much.
m
LG already came out with a couple of dual sim phones and still they have not perfected any. Optimus net dual sim is the worst phone i ever had. i hope this phone will be better!
B
I wonder wot size is the fone? as it si dual-sim, but is not compatible with video-calling, so why can't they make them those dual fones compatible with video-calling then??? with those technology they have these days, thnx.
B
It;s very nice, now I am using one. Dual sim, nice design.
ADVERTISEMENTS