A new entry-level smartphone has been announced by Sprint today. Depending on where you buy it from, it's either called LG Tribute 2 or LG Tribute Duo.
It should become available later today both at Sprint Prepaid as well as Virgin Mobile. At Sprint, it's known as the LG Tribute Duo, while at Virgin Mobile its moniker is LG Tribute 2.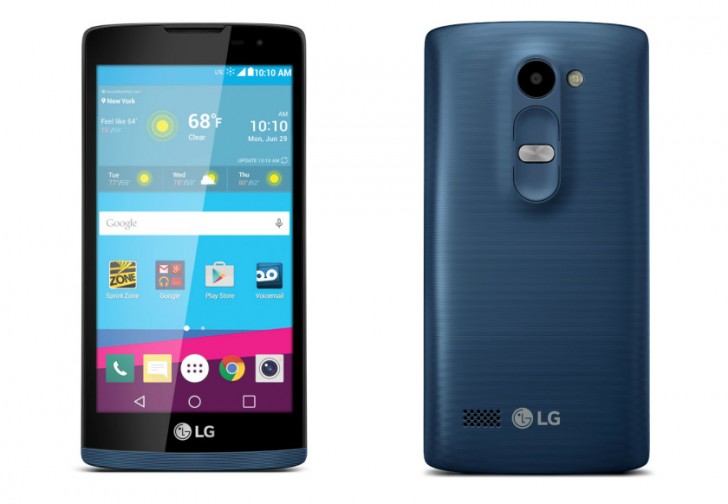 Odd naming decisions aside, this is the exact same smartphone on the inside. It comes with a 4.5-inch 854x480 touchscreen, a 1.2 GHz quad-core processor, support for Sprint's Spark 4G LTE network, and a 1,900 mAh battery. It runs Android 5.1 Lollipop.
You can count on 1GB of RAM, 8GB of expandable storage, a 5 MP rear camera, and a VGA selfie shooter. The power and volume buttons are on the back, emulating the placement found in LG's high-end offerings. On the software side, certain features from more expensive LG devices are present too, such as Knock Code, QuickMemo+, and Gesture Shot.
The LG Tribute 2 is priced at $99.99 (plus tax) at both Sprint Prepaid and Virgin Mobile. That price is obviously valid without the requirement of signing a long-term contract, since we're talking about prepaid brands here.
?
Supposedly that was addressed with Android 5.0. Stopping apps from being moved to the SD card was the dumbest thing they could have done, and I have no idea why it took so long to correct it.
?
I am dislike body round design from LG phone...I feel this design not stron and manly. I think if LG has body design round smaller or a litter will suitable more.
M
There's another new LG phone, Volt 2. 5 inch, 720 x 1280 pixels, 4g, 1.2Ghz QuadCore.