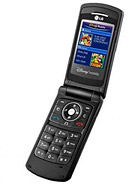 S
viz, 02 Dec 2011how to make an internet profile on this phone? Plz, can any1 help?Go to disney mobile and settings.after set the settings
D
yah its good..but i dont know where to put the keychain on it...can u help me..
T
This phone has a good look and features.colors are good. Cam is little fine.good 3G speed.quite light and shiny.a good phone.
a
natacha, 26 Dec 2009very bad phone !batteri elife is bad and it freeze its verry verry good phone ezy to use no wegit to much
Total of 9 user reviews and opinions for LG U370.