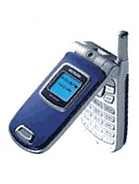 j
hi fellow Singaporean as you mentioned tat you saw this hp shop near clementi mrt selling LG U8100 jus wondering how much are they selling at?
?
1 thing that i can't stand about this handset is the stupid rotating camera!

how much extra will it take to have 2 fixed cameras?

thats 1 area where nec are still in the lead!
A
hello,
I'm intrested in buying your phone,but i will like to know if i can buy this phone here from nigria.Also i will like to know your price.
Hope to hear from you.
A
J need to get this LG8100 phone.
j leave in RD CONGO.Jwould like to paid it by transfering my money.Show me how it's cost and at which bank can j send you this amount,
Thanks
0814086877
w
yeah.. i saw it in clememti and intend to buy it!!! but no stock yet.... i'm gonna get it!!
S
hi singapore. i saw this handphone shop selling a LG U8100 in clementi ! beside OUB bank! its very near to clementi mrt! if u see a macdonalds, walk straight down. the shops are facing the mrt. that area. =]
I
it's a great work. i trip for the memory and i wish the numbers in pgone could extend to at least 1000
g
good fone for its class !! woowww mp3 wth so nice innovation even only 64mb !!
Total of 34 user reviews and opinions for LG U8100.