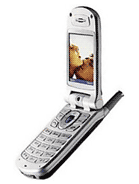 E
LG U8110
Right information:
1. IrDA-port - YES!
2. Colors: 65 000
3. Dimentions: 95 x 49 x 22 mm
4. Weight 126g
5. 16MB shared memory

Are your specs wild guessed?
c
i work for a mobile phone mail order company & these phones are selling like hot cakes, trust me people cant get enough of them!! there wicked phones, its the smallest & most compact phone on 3 the picture quality & tone quality is amazing. only fault its not bluetooth! but from somebody who sels these phones id def reccomend it to any one thinking about it. thanx 4 reading caitlin x x x x x x
J
It is the best phone in the world puy it now!!!!!!!!!!!!!11111111photo light and the camera takes ooooooooossoomm pictures and even in the computer the look gooooooooood puy noooooooooow it so good phone i have bbbou 5 ofthem

L
fantastic phone. bought a pay as you go for my son and i have one on contract. excellent quality. the downer though is that i can`t edit the pictures i take on my pc for my use
?
dis l g fone kicks ass the qwolity is gud an the funcshuns are wiked buy dis fone tday an u will b the coolest in the world
A
Superb phone, great camera + photo light. Love it! Buy one!
?
this phone is new with my company & people love it, wicked camera quality & poly tones x x x
Total of 329 user reviews and opinions for LG U8110.