The Korea Electronics Show had an interesting entry – an optically stabilized 20.7MP camera from LG. Of course the company demonstrated only a camera module but it's not hard to imagine it will end up in the LG Optimus G Pro 3 and LG G4 before long.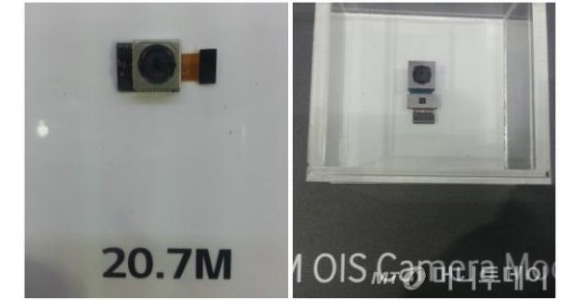 The camera module features improved image stabilization compared to the OIS+ tech used in the LG G3. LG even claims it's better than the OIS system in the new Galaxy Note 4 with double the correction angle.
LG doesn't come out and say it but the 20.7MP resolution is characteristic enough to point to a Sony Exmor sensor, the one used in the Xperia Z family since the Z2.
D
Wow. 20mp OIS Camera and hopefully waterproof..At least that's according to the latest information being reported by the Korean website ETNews. They spoke to a member of LG's development team who said that "the future is waterproof and dustproof...
D
Wow, Optically stabilized 20.7MP Camera Module, totally blows the Z3 camera out of the water...