Sure, Siri can crack a joke, but can it really look at you? Of course it can't, silly, it doesn't have eyes – not like the LG Aka. Supposedly pronounced "aw-kuh", this Android-powered phone has eyes, which peek out from its case, and tries to establish an emotional connection with you.
There are four Akas, which more or less follow the color scheme of Pacman's ghosts and just like them have their own names and personalities. Eggy is yellow and easily falls in love, Wooky is white and is a bit of a bully, YoYo is pink and has difficulties sticking to its diet (so its weight yo-yo's) and Soul comes in Black and is a music lover. There's a backstory about the Akas, which involves an alien invasion.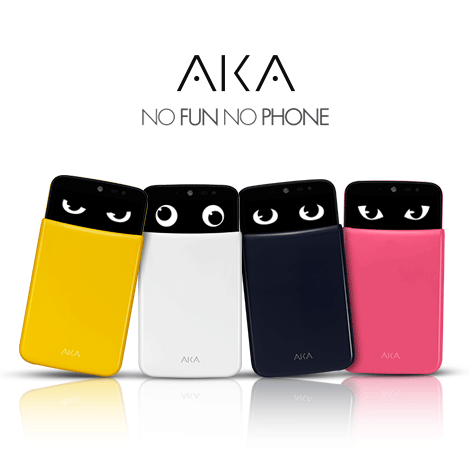 The phone itself is a mid-ranger with ties to the LG G series. It features a 5" 720p screen, runs Android 4.4 KitKat on a 1.2GHz quad-core processor with 1.5GB RAM, an 8MP camera, 16GB of storage, a microSD card slot, LTE connectivity and a 2,610mAh battery.
The camera has the laser-assisted focus and the volume rocker and power button are placed on the back, which is the G series trademark. There's a 2MP front-facing camera, which can be used to snap selfies with your Aka (in lieu of real friends).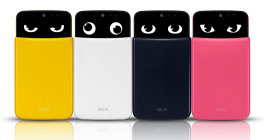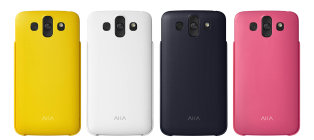 LG Aka: meet Eggy, Wooky, Soul and YoYo
The LG Aka's eyes react to you and serve as sort of notifications. They get dizzy when you shake the phone, they look down when you need to take the phone out of the case (i.e. there's a notification) and so on. Eye color changes from red to green to indicate different emotions.
You can buy different color cases, which lets you switch between Aka personalities. There's a point system associated with buying new accessories for your Aka, an interesting (if a bit questionable) monetization strategy from LG.
If you miss your Tamagotchi or Sims family – and live in South Korea – you can grab an LG Aka for KRW 500,000 ($455). It's not clear if it will be launched outside its home country.
C
Where i can buy that phone
g
damn! I was just reading the article, and look at the picture. I thought it is a still picture, i scrolled down to further read the rest of article, and boom they eyes lol! I was fraked out. LOL.
D
lg is improving these days.. its good to see that.. But back in 2012 it was not that good. my lg p725 didnot get its promised ics and jellybean update. also the stock gingerbread rom is buggy. and almost handful of dev support from xda.
ADVERTISEMENTS