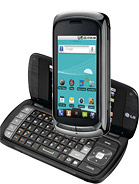 C
my phone stopped taking a charge and after getting a battery replacement it still wont work. It keeps turning off and works sparatic when plugged in. It is fully charged. Any idea to try to fix?
m
It sucks and so does us cellular . Dummy software with acsess to passwords to acount in pella iowa to receive credit account emails and everything even to remove call off other number of phone on account sprint 760 lg. Saber battery a call timer that never stops wizard program on lab top with buttons missing and andriod ap start up on lori dejoodis computer when tethering you have to accept and linktogether so every one fuck burn in hell and thank vince blom too and all others that have gained using my family history of natives and to take my hard earned dollar and use as unemployment hope and tracy bwnificieriy lazer 103.3 wrong person you chose pelle I never file out the online vote I don't like that bar but cam from my account server 2713
y
this is such a kool mobile... gave 1 to my trick just the other day> she lovez it
D
I hope LG will also expand this style/model for GSM countries. and not only limited only for US use. whn that time come I will definitely buy one.
D
woow, impressive...
2 touch screen, i wonder how the battery life is...
it should have just 1 touch screen that can be rotatable like dopod 900 only with a better and slimmer design... it would have been perfect...
Total of 14 user reviews and opinions for LG US760 Genesis.